Last Updated on by James King
Blackjack switch is a variation of blackjack that was patented in 2009 but its inventor Geoff Hall. What makes this version of the game different is that you will be playing with two hands, rather than one. In normal games of blackjack, this would be considered cheating, but in this variation, the cards are dealt to two hands and the players can switch the top two cards between them. However, the aim of the game is the same and that is to get as close to 21 as possible without going over, otherwise the dealer will beat you if he gets closer to 21 or you will go bust.
History
Blackjack switch is a newer variation of blackjack in the gambling world as it was only created in the past two decades. Since then, it has become a firm favourite in Las Vegas's offline casinos and all around the globe. If you want to enjoy playing it online, you will have to visit a Playtech casino to do so.
Geoff Hall, a card counter, created this version of the game. When playing, he would become annoyed if he was dealt two weak hands and felt the game would be much better improved if players had the option to 'switch' their top two cards. After working on this blackjack concept, he debuted the game at the Las Vegas G2E Conference in October 2000. By 2001, this variation was being played in casinos and by 2003 the push on 22 rule was added to the game.
Other games you can enjoy playing from Geoff Hall include Zombie Blackjack, Free Bet Blackjack and Zappit.
How to Play Blackjack Switch
If you are familiar with the original game of blackjack, you will have no problem quickly picking up the rules and gameplay of blackjack switch. Here is a step by step guide on how to play blackjack shuffle:
This game is played with a four, six or eight 52-card deck. The deck will, of course, be shuffled to maintain its integrity and this will either be from a shuffle machine or a dealing shoe.
The layout is similar to blackjack and there are two betting boxes for every playing position. The first wagers placed inside these two boxes have to be the same and will correspond to your two hands. As you play the game, you will have the opportunity to double them, split them independently and resolve them independently
The dealer will then place a single card face up on each box where there is a player, starting from his left hand side. In-between placing these cards, he will also deal a face up card to himself
Any side bets are acknowledged and the dealer works his way around the table asking players if they want to switch their top two cards
After each player makes their decision on switching, the next decision comes quickly as they will have to decide whether to hit, stand or double. Players must do this for the right-hand box and then the left-hand box. Any player who exceeds 21 will go bust
The dealer will then play his hand. The main difference in this game compared to blackjack is that if the dealer has a hand of 22 this will result in a push, or tie, rather than going bust. The only exception to this rule is if the player gets blackjack without splitting or switching
Remember, when you are playing blackjack switch at either a land-based or online casino, it is important to double check the rules for each game as they do change slightly from casino to casino.
The Best Blackjack Switch Strategy
If you want to maximise your chances of winning playing blackjack switch, you will need to play with a strategy in place. The two main strategies used impact both the switch decision and what happens after you make this choice, whether you should double, stand or draw another card. Find out more about the best blackjack switch strategy to follow below:
Blackjack Switching Decision Strategy
While sometimes making the decision of whether or not to switch is clear as there is a large difference in advantage, players will often find that it is more borderline and they need to make a calculated choice in their switching strategy. You may have already heard of the strategy that says to choose the option that creates or conserves the optimal single hand. However, this is not the most reliable strategy as it may be a better option to break up a natural through a switch.  Two near optimal schemes that you can use include:
Arnold Snyder – the strategy from Arnold Snyder involves making a decision on whether or not to switch based on four different hand categories. These are winner, loser, push and chance. By using this strategy he claims the house edge can be reduced to as little as 0.25% as you can find out more about how to implement this strategy in his book The Big Book of Blackjack
Cindy Liu – Another popular blackjack switch strategy comes from Cindy Liu. Her strategy assigns point values to the dealt hands and the hands created by switching
To use the Cindy Lou strategy, players should do the following:
Try to balance your hands by making the weaker side as high as you can when faced with a dealer 7 or 8
Try to maximise the strength of your higher hand when faced with any other dealer up card
If this is not possible, attempt to make the strong hand you can from the combinations below
o   7 or 17
o   Hands that should be split
o   Any 12
o   Any 13
Of course, there are some exceptions and so with A, A and 3, 8 or A, A and 2, 8 you should keep your aces together. Plus, with A, A and 2, 9 you should keep the aces together when the dealer has 2 – 6.
Blackjack Strategy After Switching Choice
After making your decision on switching, you can use the table below to inform your strategy when the dealer has soft 17 and peeks for blackjack. In this version of blackjack, opting for a split or double is not usually the best option as it is not as rewarding as the original game. For the most part, your best decision strategy wise will be to hit and take the chance of going bust.
S – Stand
H – Hit
D – Double
SP – Split
Dealer's Face-Up Card
Player's Hand
2
3
4
5
6
7
8
9
10
A
Hard Totals
17 – 20
S
S
S
S
S
S
S
S
S
S
14 – 16
S
S
S
S
S
H
H
H
H
H
13
H
S
S
S
S
H
H
H
H
H
12
H
H
H
S
S
H
H
H
H
H
11
D
D
D
D
D
D
D
D
H
H
10
D
D
D
D
D
D
D
H
H
H
9
H
H
H
H
D
H
H
H
H
H
5 – 8
H
H
H
H
H
H
H
H
H
H
Dealer's Face-Up Card
Player's Hand
2
3
4
5
6
7
8
9
10
A
Soft Totals
A, 8, A, 9
S
S
S
S
S
S
S
S
S
S
A, 7
S
S
S
D
D
S
S
H
H
H
A, 6
H
H
H
D
D
H
H
H
H
H
A, 5
H
H
H
H
D
H
H
H
H
H
A, 2, – A, 4
H
H
H
H
H
H
H
H
H
H
Dealer's Face-Up Card
Player's Hand
2
3
4
5
6
7
8
9
10
A
Pairs
A, A
SP
SP
SP
SP
SP
SP
SP
SP
SP
SP
10, 10
S
S
S
S
S
S
S
S
S
S
9,9
S
S
SP
SP
SP
S
SP
SP
S
S
8,8
SP
SP
SP
SP
SP
SP
SP
SP
H
H
7, 7
S
SP
SP
SP
SP
SP
H
H
H
H
6, 6
H
H
SP
SP
SP
H
H
H
H
H
5, 5
D
D
D
D
D
D
D
H
H
H
4, 4
H
H
H
H
H
H
H
H
H
H
2, 2  3, 3
H
H
H
SP
SP
SP
H
H
H
H
Blackjack Switch House Edge
If you are looking for a game with a very low house edge, blackjack switch is the game for you as it has the lowest house edge of all non-traditional blackjack games. The house edge sites at around 0.58% in this game and this can vary depending on rule variations such as:
Instead of only 21 the switched blackjack also count as a blackjack – -0.40%
Dealer stands on soft 17 – -0.30%
Automatic win with blackjack –  -0.21%
Eight deck game –  +0.02%
Blackjack Switch Side Bets
When playing blackjack switch, players normally have the option to place a side bet which in this game is known as a super match. With this bet, you will be rewarded for four of a kind, three of a kind, two pairs and pairs with the first four cards in the player's two hands. If you are playing a six deck game, this bet will pay out:
1:1 – pair
5:1 – three of a kind
8: 1 – two pairs
40:1 – four of a kind
As this is a side bet, be conscious that it will increase the house edge.
Blackjack Switch Compared to Other Variants
Blackjack switch has become one of the most popular blackjack variants due to its low house edge and extra thrills as you play. Here, you can compare the statistics of blackjack switch games to some of the other most popular blackjack variants:
| | | | | | |
| --- | --- | --- | --- | --- | --- |
| | Blackjack Switch | European Blackjack | Blackjack Surrender | Blackjack Atlantic City | Blackjack Perfect |
| Player win (payout) | 1/1 | 1/1 | 1/1 | 1/1 | 1/1 |
| Player Blackjack (payout) | 1/1 | 3/2 | 3/2 | 3/2 | 3/2 |
| RTP | 99.87% | 99.6% | 99.65% | 99.6% | 99.58% |
Strategy Tips When Playing Blackjack Switch
Follow these top tips when playing blackjack switch to help maximise your chances of beating the dealer and taking home a cash prize:
Don't be afraid to keep switching – while some games will limit the number of times you can switch, others will not and so if you can switch cards as many times as you want, take advantage of that. Having more options as you play is only a good thing for your strategy and you can carry on switching until you hit or stand
Watch your bankroll – when you are betting on two hands, you are much more likely to place bigger bets which can deplete your bankroll faster. This is why you need to be even more careful with your bankroll and ensure you are not burning through it too quickly
Avoid side bets and insurance – 2:1 payouts are incredibly attractive but insurance and side bets are ultimately not good bets to place as they do not pay out often
Remember the rule changes – one of the biggest changes in blackjack switch is the increase to 22 for the dealer's hand, so make sure you are reminding yourself of these changes as you could get over excited at seeing the dealer reach 22,only to realise that this pushes all player hands with the exception of blackjack
Implement these strategies in your next blackjack switch game to help maximise your chances of winning.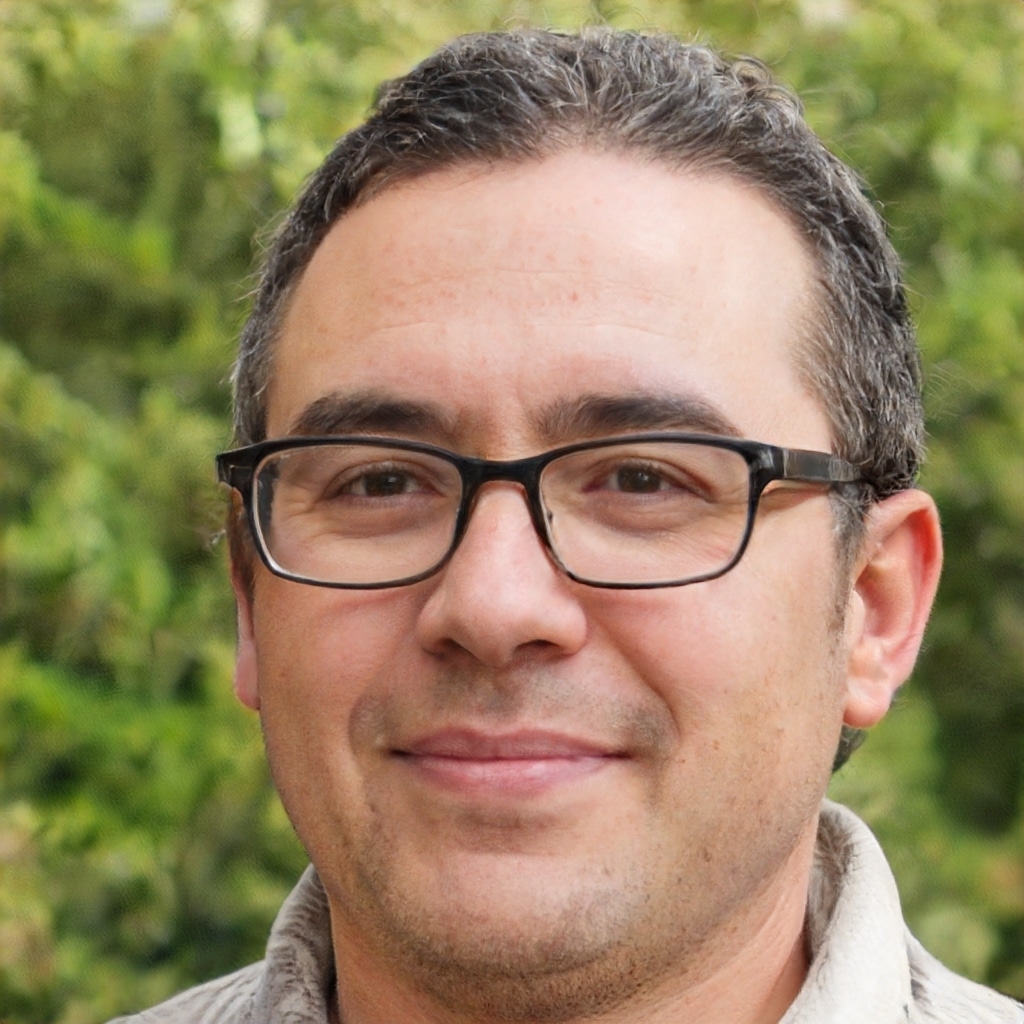 James King is an iGaming journalist with over a decade worth of expierence. Having worked as part of varous online casinos digital content team, he moved into journalism covering the latest news and devlopments in the iGaming world.