Last Updated on by James King
Gambling is an exciting past-time that is down to luck, and so while there are no hard and fast rules on how to win, there are things that you can do to help increase your chances. When you are playing with a minimal budget, there are still plenty of opportunities to win. Here at Casino Sites, we give you all of our top tips on how to play at a casino and improve your odds of winning with very little money.
Find a Casino That Has the Games You Like to Play
It does not matter whether you are playing with a huge budget or a very small one; if you do not join a casino that has the games you like to play, what is the point? When you are playing games that you do not like simply to try and win, you will become bored very quickly and will not have the concentration needed to implement the strategies that will help you win.
If you are unsure of what games you like to play, you can always try out the free demo versions as this will give you a good idea of what games you enjoy. It will also help you to understand the rules of the different games as knowing how to play is crucial to giving you the confidence that will help you win and take home big cash prizes.
Play at a Table Game Over Slot Machines
For many players, the table and card casino games can seem very daunting and intimidating to play, while the slots area is very comfortable. Some players may also be under the impression that when you are playing with a small budget, you need to stay at the slots area, but this is not the case! When you have a small budget, you can still enjoy the table and card games, and because they have better odds in your favour, you are more likely to win. Slot games have an average house edge of around 4% to 10%, while this is as low as 0.5% when playing blackjack and roughly 2.7% when playing roulette with a single zero on the table. Here's why you should choose one of these games over slots:
Blackjack – if you want to increase your chances of winning as much as possible, then blackjack is the best option. The house edge in this game can be as little as 0.5%, and the rules are simple for new ones. Simply make sure that your cards do not surpass 21, and you will beat the dealer to win a prize. The house edge does vary in this game depending on whether or not you have a strategy in place, which is why it is important to know the rules and have a plan ready to go.
Roulette – another great option to choose over slot games is roulette. This game has a house edge of around 2.7% when playing with a single zero on the table. You can also play with two zeros on the table, and in these games, smaller bet sizes are available when playing with little money. However, the house edge does increase to 5.26%, and so if you can afford to bet on the European roulette version rather than the American roulette game, we would recommend doing so.
As you can see, when you are playing on a small budget, you are not restricted to just slots and can increase your chances of winning massively by playing casino games such as blackjack!
Choose Penny Slots to Keep Spending Low
One of the easiest ways to win prizes but keep spending low is by playing on penny slots. Penny slots are great fun, and while they do not pay out massive wins, players can enjoy spinning them for hours on end. Placing bigger bets usually will end up with you blowing your bankroll too quickly before making any wins, and then you will have no chances at getting a cash prize. What's more, the probability of losing your money when playing with larger bets is bigger, so choosing smaller bets is optimal for most players.
While we would still recommend choosing table and card casino games over slots, stick to the penny slots when on a small budget if you are going to play slot games.
Don't Chase Losses Playing on Credit or Doubling Down
One of the biggest mistakes players makes when gambling is trying to chase their losses or doubling down. This is when a player is on a losing streak and continues to bet, sometimes even past their initial budget, to try and claw back some of their cash. This is never the right strategy to implement and can lead to disaster with your finances. When you place smaller bets, it is much easier to cut your losses quickly, and you can easily move on to another game or finish gambling. When placing bigger bets, there is much more money at stake and players are usually more reluctant to stop.
Sticking with smaller bets and not chasing your losses will set you up better in the long run to increase your chances of winning.
Know When It's Time to Stop
As we previously mentioned, if you do not know when to stop, this can often lead to chasing losses to try and recoup your money. The best skill any player can learn is knowing when to stop to prevent you from losing more money. You can then decide whether to try out a new game or you can finish your gambling for the day without having lost all your cash or even going into debt.
Keep Your Energy Levels High with Healthy Food and Hydration
When you are playing at a casino, you could be there for hours when playing with a small budget. To keep your energy levels high and your focus intact on the casino's exciting games, you will need to make sure you are in optimal health by eating the right healthy foods and staying hydrated. This will allow you to concentrate on the games at hand and implement your strategies successfully. What's more, no one wants to be standing at a land-based casino all day if they are not feeling great. Staying healthy and hydrated will make your overall gambling experience much more enjoyable!
Are you ready to start playing at your favourite casino with a small budget? Follow our guidance to maximise your chances of winning!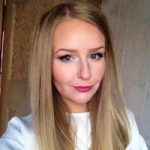 Jennifer is a writer with over five years of experience in the online casino industry. She has a First Class Honours in Media and Journalism and specialises in writing online casino reviews, slot reviews and gambling news content. Digital marketing, SEO and public relations are also other areas of interest for Jennifer and she has worked across these industries.