Last Updated on by James King
When playing slot games, it is easy to simply choose the game that appears the most attractive to you in its design. However, if you want to increase your luck and maximise the chances of winning a big cash prize, you will need to put in more research into the slot machines you are spinning. Here at Casino Sites, we have done all the hard work for you as you can carry on reading to find out all the points you need to consider when choosing a slot game and the factors that make some luckier than others.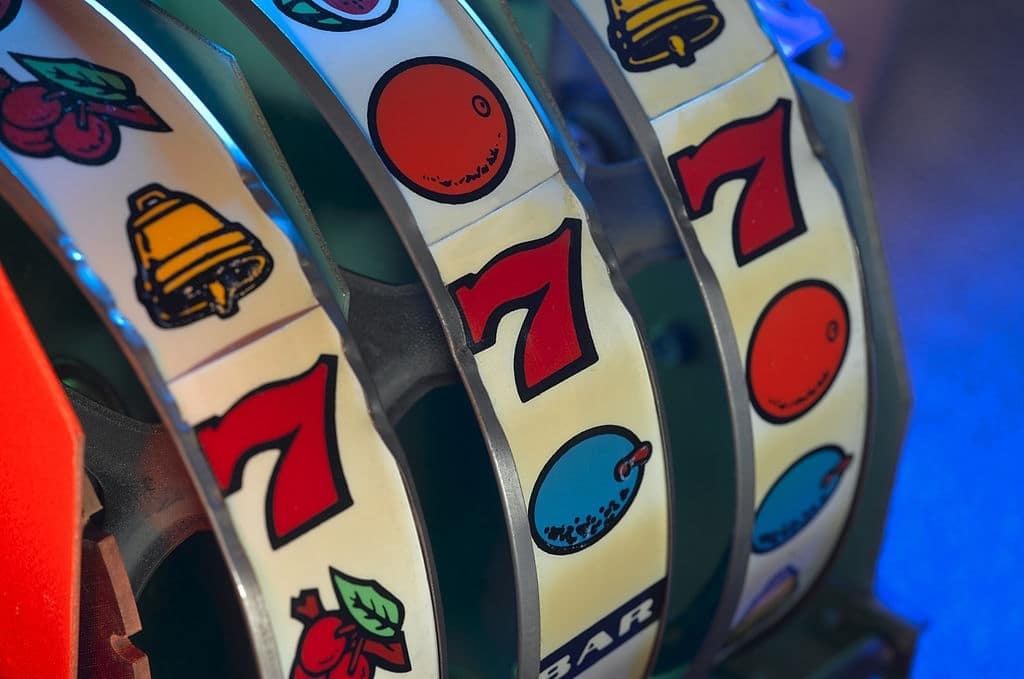 Slot Machine Payout Percentage is Based on the Odds of Winning Each Game
Every slot game will have an RTP (return to player) percentage that you can find in its information section. The RTP is extremely important as this is the payout percentage of the game and will let you know what your odds are of winning against the house. The house will always have the edge but you can try to get as close to 100% as possible to increase your odds of winning.
In slot games, the average RTP is 96% and so if you are looking for the luckiest slot games, you will want to try and spin those with an above-average RTP. Some of the highest RTP slots you can enjoy spinning include:
Ugga Bugga – Playtech – 99.07%
Mega Joker – NetEnt – 99%
Ooh Aah Dracula – Barcrest – 99%
Jackpot 6000 – NetEnt – 98.8%
Blood Suckers – NetEnt – 98%
The Higher the Payout, the Lower Your Chances Are to Win
When you are playing slot games, they will each have a variance/volatility that you can view. The variance lets you know how much you can expect the slot to pay out and the size of the payouts that you can expect. There are three different types of variance, and some slots will also be a hybrid of low/medium and medium/high:
      Low volatility – with these slots, you can expect the game to pay out frequently but the wins are designed to be small
      Medium volatility – with these slots, you can expect the game to pay out fairly frequently, and the wins are designed to be average
      High volatility – with these slots, you can expect the game to pay out infrequently, and the wins are designed to be large
Knowing the volatility of a slot is key to managing your bankroll as you can create a more realistic budget, and you will not blow through all your bankroll money too quickly before you have the chance to win big.
The Difference Between Playing Slots for Fun and for Money
There is a big difference between playing slots for fun and for money. Many players choose the free play option, at least to start with when they are playing just for fun, while those playing for money may want to place larger bets or choose slots with bigger jackpots. Here are some of the biggest differences between spinning for fun and for money:
Type of slot – when you are spinning for fun, you can choose whatever game you feel like, it really does not matter! This can be a video slot, classic slot or jackpot slot game. However, those playing for real money may want to narrow down their search to play the progressive jackpot games as these are where the biggest wins can be achieved.
Slot RTP – if you are playing for real money, you will want to increase your chances of winning as much as possible and so you must choose a game with a high return to players. Simply playing for fun means the RTP is not as relevant.
The thrill – when you play slot games for fun, you may be placing smaller bets or playing for free, so the big thrills are not as prevalent. When you are playing to win money, there is much more risk and money on the line to lose, making games far more exciting and thrilling to spin.
Understanding the rules – when playing for fun, you can enjoy spinning with a basic grasp of the game and its rules, but when you are playing for money, you will need to have a very good understanding of the rules, so you can maximise your wins
Strategy – spinning the reels of slots for fun does not require much thought. When you are spinning for money, then you will need to be thinking about the strategy you have in place and constantly reminding yourself of this as you play
Budget – every player needs to budget, but you may need to do this more when playing for money as you do not want to waste your bankroll before making any sort of win. As many players check out free games when they want to play for fun, there is no need to worry then about your bankroll as there isn't one.
Bonuses – when you are playing for fun and enjoying free slot games, you will not be eligible for special bonuses such as bonus cash or free spins. Those playing for real money can take full advantage of any available bonuses and can use them to further their gameplay for real cash.
Whether you play for fun or for money, everyone will enjoy the excitement and entertainment that spinning slot games bring.
Slots with Lots of Features to Increase Payouts Are Considered Lucky
Some slot games are very basic, classic style games that have no special features; however, more and more slot games are being created with a range of exciting bonus features to help you take home bigger cash prizes. Some of the most popular bonus features you will find in slot games that will help to increase payouts include:
Rolling reels is a popular feature found in many online slots, but sometimes it has a different name such as cascading reels or avalanche reels. This is when the symbols in a winning combo are removed from the reels to be replaced by new symbols that can potentially form a winning combo. This can be a hugely lucrative feature as the round only ends when no new winning combos are formed.
Wilds – wild symbols are arguably the most important symbol in any slot game as they will help bring in big cash prizes by replacing other symbols on the reels to help form new winning combos. They can also come in the form of expanding wilds that take up more spaces on the reels, stacked wilds that can land one on top of the other, sticky wilds that lock in place on the reels, wild reels where entire reels are filled with wild symbols and more.
Free spins – every player enjoys a free spins bonus round and this can help you bring in more cash prizes as it will prolong the life of your game.
Multipliers – multipliers are a unique feature that can at least double your wins.
Picking games – picking games involve you choosing to reveal prizes on your screen.
Prize wheels – many slots games offer wheels that you can trigger and spin to be awarded prizes
A huge range of bonus features can make slot games much more profitable and fun to play. Check out whether your chosen slot has lots of great bonus features before you start spinning!
Multi-Row Slots Provide Better Odds Than Single-Row Machines
If you want to maximise your chances of winning, it is best to opt for a multi-line slot machine over a single line slot. Single line slots are a traditional type of slot game with just one payline, and they usually have either no bonus features or very few. In comparison, multi-line slots have multiple paylines and usually have a wider range of bonus features to help you achieve more lucrative wins. As there are more paylines in action, it means there are more ways to get winning combos.
Now that you are up to date, you can enjoy spinning the reels of the luckiest slot machines that will help to award you the biggest cash prizes possible!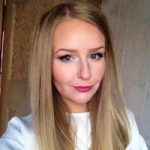 Jennifer is a writer with over five years of experience in the online casino industry. She has a First Class Honours in Media and Journalism and specialises in writing online casino reviews, slot reviews and gambling news content. Digital marketing, SEO and public relations are also other areas of interest for Jennifer and she has worked across these industries.