It has been some year for US giant Caesars Entertainment. Having swooped in to acquire William Hill For £2.9 billion, it has enjoyed a productive last 12 months and is now ramping up its operations further.
The company's latest move comes in the form of increasing their partnership with NFL team Indianapolis Colts, on a multi-year agreement. This will see Caesars become a leading sports betting partner, in addition to being the only major casino sponsor of the team.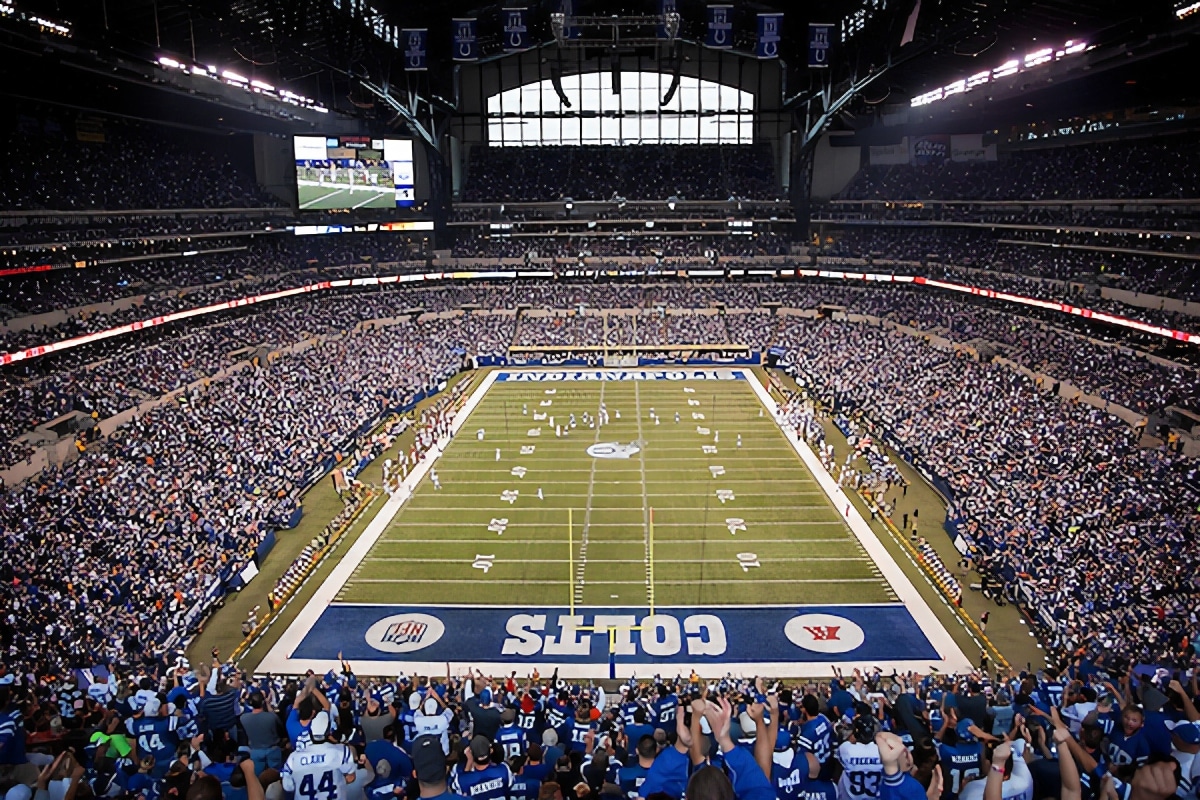 As part of this deal, Caesars will also take naming rights of the Colt's Lucas Oil Stadium's South Gate, which will now be called 'Caesars South Gate'. In addition to this, Caesars branding is going to be displayed in key areas around the 70,000 capacity venue, while the Caesars Sportsbook Lounge is also going to be unveiled for guests. It will see live odds for events displayed on an LED television for prospective punters.
Roger Van Der Snick, chief sales and marketing officer at the Colts was positive about the new announcement, revealing:"We've been a proud partner with Caesars properties in Indiana for some time now, but this new partnership expands our ability to offer Colts fans a truly unique experience, whether at Lucas Oil Stadium or watching from home on gameday."
Meanwhile, co-president of Caesars, Chris Holdren echoed these sentiments: "Expanding our sponsorship with the Colts to serve as their premier sports betting partner and only casino partner is an exciting step in our longstanding relationship."
He continued: "Indiana has been a special place for our company, and we know how passionate these great sports fans are for their home team. Caesars will continue to push for innovation to bring the best in sports experiences, both in-person and on mobile, to the Hoosier State through Caesars Sportsbook and our partnership with the NFL."
A door to more affiliations?
Sports stadium sponsorship is nothing new in the US, though now as more and more states approve online gambling legislation, this could be somethin that we start to see across the board, as operators fight for a share of what is likely to become the largest online gambling market in the world.
Caesars no doubt have a clear commercial strategy in place for their numerous assets and as a result, the company will have targeted further sports enterprises as part of their quest to dominate the US gambling industry.
The Colts are one of the major forces in the NFL, especially in the mid-west so this affiliation will do wonders for Caesars credibility as well as expanding the company's awareness and reach across the board.