While the summer transfer window has been and gone, in what was arguably one of the most interesting three months of deals for the last few years, it has not stopped preparations reportedly being put in place for next year.
For many clubs, budgets were tight this summer, with many affected by the COVID-19 pandemic and this hamstrung a lot of clubs in terms of how much they could spend, while others like Barcelona were badly hit.
Liverpool, who usually have quite productive transfer windows only bringing in centre back Ibrahima Konate from RB Leipzig, though at a cost of £36 million, this still represented a reasonable investment. However, it is understood that Liverpool are planning for next year and are the latest club to have reached out to the agent of in-demand striker Erling Braut Haaland.
Represented by one of the sport's 'super agents', Mino Raiola, Haaland will have his pick next summer, especially when his release clause of £65 million activates. A few years ago, that price for a striker would have been considered right at the top of the market, however, his value right now is at least three times that.
Is the deal as easy as it sounds?
There is no doubt that whoever signs Haaland will improve drastically, with the Norweigian arguably one of the best all-round strikers in the world right now, with the likes of Real Madrid, Manchester United, Bayern Munich expressing an interest, while even Chelsea had thrown their hat into the ring before they signed Romelu Lukaku.
Despite having a relationship with compatriot and former manager Ole Gunnar Solskjaer when the pair were at Norweigian club Molde, with rumours that this could push a deal through for the player to go to Manchester United, it is understood Haaland is actually desperate to go to Real Madrid.
There are reports that a verbal pre-agreement is in place between the La Liga club and Dortmund for next summer, however, with nothing signed, it appears that this will not stop ex-Borussia boss Jurgen Klopp from trying to persuade the player to join the Reds.
Undoubtedly, Klopp does have a lot of selling points as a manager and the way in which he has developed a number of the players at Liverpool, in addition to the style that they play being very similar to Dortmund could make the decision harder for Haaland.
It could especially be the case if Liverpool make a serious statement in the Champions League this season, as well as challenge for, or even wrestle back the Premier League title.
Would Liverpool be set for the future?
Next July, Haaland will be 22 and he is already regarded as one of the most prolific strikers in Europe. Adding the Norweigian to an attack that already contains Mohammad Salah and Sadio Mane, who despite both turning 30 next season, will still be highly effective, could make a serious statement for Liverpool.
However, it would also remain to be seen whether the Reds cash in on both Salah and Mane and rebuild around Haaland, who at £65 million would represent one of the best ever bargains in football.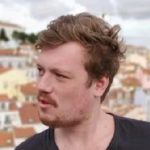 A former Press Association Sports Journalist (NCTJ – National Council for the Training of Journalists), now based in Lisbon, Matt also has over a decade of experience working with the top operator brands. These include Coral, BetVictor, and numerous others, having held a number of senior positions and still retains strong industry relationships. He enjoys reading, writing, travelling, all things business, sport, meeting new people, learning new things and also holds football coaching qualifications.