Last Updated on by James King
MGM Growth Properties, a major subsidiary of MGM Resorts International, has sold off 15 of its real estate units to Vici Properties for a deal believed to be worth $17.2 billion.
It means that overnight, Vici Properties will become the largest landowner on the Las Vegas strip. For the last few years, MGM has been liquidating real estate assets, and this deal, after loan and equity repayments, is set to land the company a cool $4.4 billion in cash.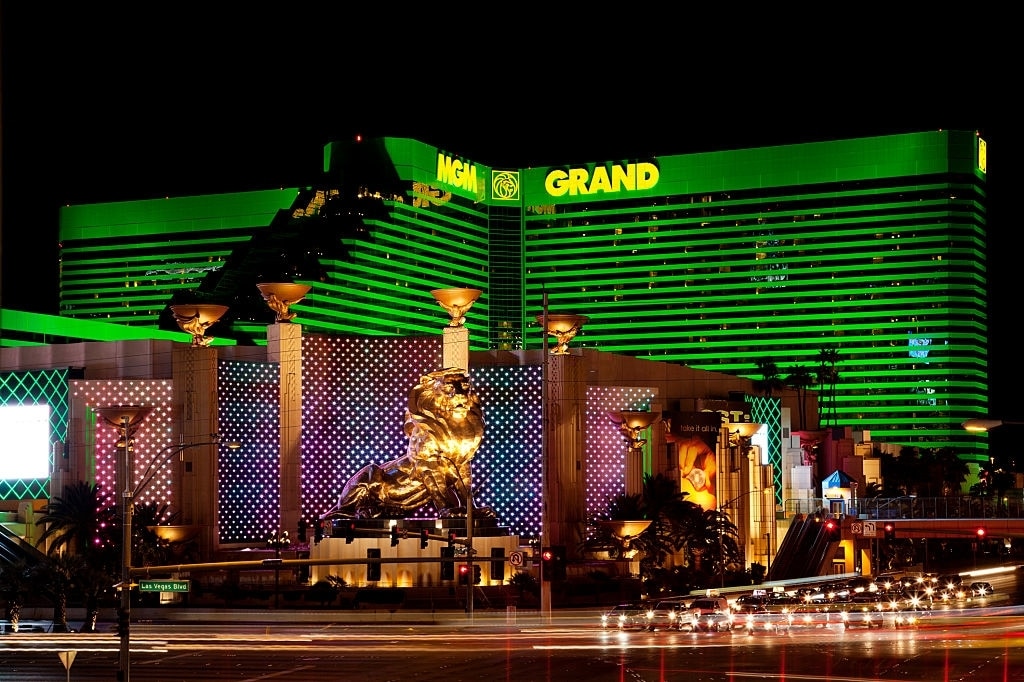 Chief executive of Vici Properties, Edward Pitoniak, was undoubtedly overjoyed with the deal being quoted by FocusGN as saying: "We're acquiring what we believe is the best-in-class experiential real estate portfolio in America. These are magnificent assets."
Meanwhile, Deutsche Bank analyst Carlo Santerelli said: "The deal has far-reaching implications both within the gaming REIT space and for MGM, who will now be equipped with even more cash on the balance sheet to put towards ROI endeavors."
It must be a strange sensation for MGM Resorts International to be on the other end of a deal and accepted, after being rejected twice by online gambling behemoth Entain earlier this year, after bidding up to £8.1 billion for the conglomerate.
However, the timing of this real estate could not be any more coincidental, with reports that MGM Resorts International is preparing a fresh bid now emerging.
Growing frustration for MGM?
Over the last year, they have had to watch as rival company Caeser's Entertainment completed a takeover of British bookmaking giant William Hill, with a deal that sent shockwaves through the industry and effectively handing them a golden ticket to the chocolate factory.
It has meant that they have been able to get a jumpstart into the lucrative US online gambling industry, especially with more states approving online gambling legislation. If MGM Resorts International cannot compete, especially online, it could prove to be catastrophic for them, in their ability to keep being able to generate sustainable revenue.
There is a question mark as well over how popular Las Vegas will be now. More US states are approving online gambling legislation, which is another reason why getting an online presence is even more crucial for the company.
As such, it could well be that their hand was effectively forced when it came to deciding whether to sell off prime real estate, with the COVID-19 pandemic no doubt having an effect on the balance sheet, with casinos and resorts closed.
It surely has to be said though, that with even more cash burning a hole in the company coffers, it looks likely that the company, one way or another will be successful in its bid for at least one established online gambling company.
In an ideal world, as far as they're concerned, that would be Entain, who have in excess of 25 major brands under their umbrella, which would certainly see MGM surpass rivals Caesars in one fell swoop, in terms of player acquisition power.