Last Updated on by James King
Daniel Levy has certainly backed new manager Nuno Espirito Santo in the transfer market this summer. While the debate surrounding star striker Harry Kane rumbles on, with Levy standing firm on his £160 million valuation of the player, he has opened his chequebook on a number of occasions this summer.
Winger Bryan Gil was the first to arrive at the club in the summer, following a £22.5 million move from Sevilla, while goalkeeper Pierluigi Gollini arrived on loan Atalanta and his teammate, centre back Cristian Romero followed for £46.5 million.
One school of thought was that Spurs might bring in another striker, regardless of what happened with the Kane situation, with Fiorentina's Dusan Vlahovic linked recently, though it appears now, this will only happen if Kane does leave.
Despite this though, Espirito Santo has reportedly made Adama Traore a target, who he managed at Wolves, with the West Midlands outfit understood to value the player at £40 million – a fee Spurs are reportedly prepared to pay.  Respected European football journalist, Fabrizio Romano has suggested that a bid is imminent, citing that their alternative target, Nuno Madueke at PSV Eindhoven would represent a harder challenge.
Adama Traoré is one of the main names on Tottenham list as potential new winger since weeks, confirmed. Direct talks ongoing with all parties involved – Spurs now preparing bid. ⚪️ #THFC

Three names on the list. Adama, now priority. Madueke appreciated but PSV want to keep him.

— Fabrizio Romano (@FabrizioRomano) August 23, 2021
Does this move make sense?
One thing that might concern Levy is that he may end up spending £40 million on a player who could be set to be a squad player. At Wolves, Espirito Santo mainly named Traore on the bench, suggesting that he saw the 25-year-old as more of an impact player.
With Son Heung-min, Lucas Moura, Steven Bergwijn, plus new player Gil, all capable of playing in the attacking wide positions, this move could be seen as somewhat of a luxury, with other areas of the pitch potentially more urgent for improvement.
Traore would though no doubt, offer Spurs another dimension, particularly on the counter-attack, being one of the fastest players in the league, however, what has held the player back over the last couple of seasons is his lack of end product on a consistent basis.
How well he could link up with Son and Kane (if he stays) will be of high importance for Espirito Santo as well, though this is a trio where each individual certainly possesses unique qualities, that could confuse defences.
Should this move materialise though, it is hard to imagine that the manager would not have a clear plan for the player. After all, for the last three years, he has been a part of the player's progress, will know his strengths and weaknesses and may have already identified how he can contribute to the Spurs side.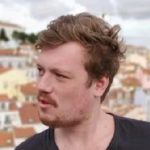 A former Press Association Sports Journalist (NCTJ – National Council for the Training of Journalists), now based in Lisbon, Matt also has over a decade of experience working with the top operator brands. These include Coral, BetVictor, and numerous others, having held a number of senior positions and still retains strong industry relationships. He enjoys reading, writing, travelling, all things business, sport, meeting new people, learning new things and also holds football coaching qualifications.