In what is being seen as somewhat of an innovative move in the online gaming industry, Apt Pay and NRT Technology have joined forces with Mastercard, launching a service that allows online gaming sites to disburse winnings into a bank account, prepaid card and e-wallet for their players.
Named smartSEND, the service is going to be available for land-based casinos and online casinos across North America and is being predicted to really revolutionise the payment sector of the online casino niche.
Already, we have seen the online gambling industry introduce new forms of payment methods, which in turn have proved to be successful and which have many different benefits. Online payment gateways and e-wallets such as Neteller for example, add an extra layer of security to give players peace of mind, while withdrawal transactions are typically processed a lot quicker.
Considerable potential in the online casino payment space
Global management consultancy, Accenture believe that by 2023, there will have been almost 420 billion transactions, worth up to $7 trillion that could shift from cash to cards and digital wallets, with as much as $48 trillion by 2030.
Because of the huge amount of traction that has been made over the last couple of years, operators especially are exploring ways of how to speed up transactions when it comes to disbursing funds to customers.
President of AptPay, Suganthan Vishnu Krisnarajah, was particularly bullish about this latest step in payment innovation stating: "In an ever-evolving payment ecosystem the end goal has always been to make payments faster and more secure, AptPay has been able to do both with our direct connection to the networks. We have combined the approach of a Fintech and a Regtech, where compliance is key in protecting both consumers and businesses alike. With the AptPay solution, not only do we provide real-time disbursements, but we also rigorously monitor transactions and keep bad actors out of the flow. The key difference between our system and that of traditional disbursements is that our service is available 24/7/365 including evening and weekends."
Meanwhile, NRT President Michael Dominelli, highlighted the importance of making it a better experience for customers: "This is one of several key strategic initiatives for NRT. Expanding our payments eco-system is front of mind as we work to continually improve the guest experience revolving around payments and information intelligence. Our smartSEND solution is integrated into various casino touchpoints within the customer journey and removes the friction traditionally associated with paying out winnings by enabling instant and easy payouts."
As the online gambling industry increases, particularly in the US, this could become one of the most effective payment methods to date, perhaps even more prevalent than cryptocurrency for this niche, with more choice appearing to be what players want.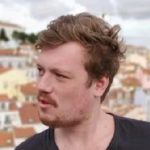 A former Press Association Sports Journalist (NCTJ – National Council for the Training of Journalists), now based in Lisbon, Matt also has over a decade of experience working with the top operator brands. These include Coral, BetVictor, and numerous others, having held a number of senior positions and still retains strong industry relationships. He enjoys reading, writing, travelling, all things business, sport, meeting new people, learning new things and also holds football coaching qualifications.