About Us
Here at CasinoSites.org we aim to bring you all of the very latest information about the best online casinos in the UK, with a team of experts who have decades of experience in the industry.
Who are we?
Our extensive knowledge of the industry means that we are perfectly positioned to be able to provide you with all of the knowledge and expertise that you need in order to get the best from your online casino experience. Our team is made up of former players as well as managers of casino operator sites and, as a result, this means that they are fully equipped with all of the information that is needed in order to enhance your experience!
As a result of having so much pedigree, it means that we have a full and comprehensive amount of knowledge about the industry and also know what each casino site should have to function properly, but to also ensure that its players are properly fulfilled. This means that we interrogate every aspect of the online casinos that we partner with in order to provide accurate and, most importantly unbiased information about each one.
Ultimately, we care that our readers have easy access to this information because we pride ourselves on being the authority in this industry which is why we take care to make sure that we adhere to our own strict guidelines and endeavour to constantly exceed the expectations of our visitors.
Rest assured that with well in excess of 40 years of experience, we know both bad and good online casinos when we see them and what characteristics constitute each one.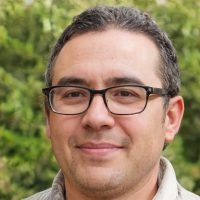 James King - Head Of Content
Expert in: Gaming News, Gaming Business, Legislation
James King is an iGaming journalist with over a decade worth of experience. Having worked as part of various online casinos digital content team, he moved into journalism covering the latest news and developments in the iGaming world. A familiar face at industry conferences and events with the odd speaking engagement thrown in. When not covering industry news, James enjoys researching crypto currencies and exploring the latest fin-tech news. James is happily married and currently resides in London.
Stephen Kenwright - iGaming Writer
Expert in: Gaming News, Gaming Business, Legislation
Stephen Kenwright is a journalist and an igaming writer at CasinoSites.org since 2021. He's fascinated by numbers, which is why his favourite game is roulette. When not working or gaming, Stephen enjoys taking walks in nature to collect inspiration for his next article!
Alan Potter - Chief Sports Writer
Expert in: Transfer News, Sports Betting
Alan Potter is a man who loves football, and has been following the sport for as long as he can remember. He spent five years at Winnersports.co.uk before joining CasinoSites.org in 2021 to cover sports there exclusively. Alan's family consists of two girls and one boy whom he adores dearly, even though they're always getting into trouble!
Matt Haynes
Expert in: Football News, Transfer News, Sports Betting
A former Press Association Sports Journalist (NCTJ - National Council for the Training of Journalists), now based in Lisbon, Matt also has over a decade of experience working with the top operator brands. These include Coral, BetVictor, and numerous others, having held a number of senior positions and still retains strong industry relationships. He enjoys reading, writing, travelling, all things business, sport, meeting new people, learning new things and also holds football coaching qualifications.
Jennifer Mcfadyen
Expert in: Gaming News, Gaming Business, Legislation
Jennifer is a writer with over five years of experience in the online casino industry. She has a First Class Honours in Media and Journalism and specialises in writing online casino reviews, slot reviews and gambling news content. Digital marketing, SEO and public relations are also other areas of interest for Jennifer and she has worked across these industries.
Company Address & Information
For any enquiries, suggestions or recommendations please contact us at [email protected]. Alternatively, feel free to contact us using our postal address:
40 Rodney St
Liverpool
L1 9AA
United Kingdom
What we do
At CasinoSites.org, we constantly aim to make sure that our readers are presented with only the best casino sites in the industry to choose from and our process of ensuring this is a painstaking one which covers every single angle.
Once we have found casino sites that we feel tick every box, we then construct independent and highly informative reviews about them to make sure that our readers are suitably and also fully equipped to make a decision about each online casino. We also understand that our readers have different tastes and what is important to one, might not necessarily be as important to the other, which is why we consistently make sure that the information that we provide is completely balanced.
We not only produce in-depth online casino reviews to our dedicated readers, but also other useful resources which include guides about many other different areas of the industry that our readers feel are just as important to them. These include information about bonuses and how these are structured and presented, as well as what to look out for about these in the terms and conditions (not all bonuses are the same) and wagering conditions in terms of whether you may need to gamble a certain amount before you gain access to your bonus.
Furthermore, other areas that we cover extensively, include the latest payment options, which have become a crucial aspect of online casinos, especially over the last few years, as more and more players look for better, faster and ultimately, more convenient methods of making deposits and withdrawals. As such, we investigate the advantages and disadvantages of each one and make honest recommendations based on what our readers' circumstances might be at the time.
It is also important to us, that our readers know from the beginning, that we only work with online casinos which have been licensed and are subsequently regulated by their relevant governing body such as the UKGC (United Kingdom Gambling Commission). As a result, this means that the online casinos that we recommend are ultimately, as trustworthy as they can be, due to the fact that these have to adhere to strict legislation and are monitored on a regular basis to make sure that they are playing by the rules. This is put in place to protect the player and, as such, we will never list or recommend any online casinos who are not regulated or licensed.
What is also important to us, that we feel plays an integral role to what we do, is listen to our readers' feedback and as a result of this, we are able to use our experience and connections in the industry to relay this back to the online casinos and make suggestions for improvements, based on the concerns of our readers, essentially acting as an intermediary who can fast track this process with a significant amount speed and also influence. Ultimately, our readers are the most important factor behind what we do and as a result, we constantly aim to make sure that they are 100 per cent satisfied with the services and information that we provide, with an emphasis on consistently exceeding our reader's expectations.
News (Launched 2021)
We are excited to announce we have launched our news section on CasinoSites.org. We aim to bring the latest developments in the gaming & sports betting industry direct to you. We have a team of great writers covering breaking news and recent events. View our editorial guidelines to find out more about our journalistic values.
Mission Statement
We pride ourselves on being able to provide our readers with the ultimate online casino experience and the majority of this stems from ensuring that we only recommend the best and most legitimate online casinos in the UK. Read our full mission statement here.
Legislation
Here at Casino Sites, you can find news and updates on all the latest legislation changes in the online gambling world as it is evolving and changing. Our team is able to convey to readers' legislation changes in a simple and straightforward way that makes it easy for you to understand. We also always ensure that we are never promoting gambling sites that are operating in the UK illegally or are operating in countries where gambling is illegal. It is our mission to educate and inform our readers, so they can make informed choices on the best gambling sites for them.
If you want to know more about how the UK governing bodies operate, visit the UK Gambling Commission for more information.
Responsible Gambling
At Casino Sites, our top priority is always responsible gambling. We consider this in all our reviews and will only ever recommend online casinos that have responsible gambling tools in place such as deposit limits, time limits, self-exclusion and links to resources available in the UK for problem gamblers. We also provide information and resources on our website to ensure that our readers are gambling in a safe environment where they are in total control of their spending.
You can find out more about our efforts to promote responsible gambling at: