The gambling protection app, BetProtect has been acquired by the Gibraltar-based company Crucial Compliance, in a deal that can benefit both parties.
It will see Crucial Compliance effectively take over the ownership of the app; however, not a lot is going to change on a day-to-day basis, with BetProtect co-founder David Bradford still working on developing and improving the app, while taking up a role on the board of Crucial Compliance as a safer gambling adviser.
Fellow co-founder of BetProtect, Adam Bradford, meanwhile spoke of what is going to be a smooth transition, with iGamingBusiness reporting him saying: "BetProtect's new home is the perfect place for its features and content to be rolled out across the industry, thanks to the direction and expertise provided by Crucial Compliance's compliance expertise and technological ability."
BetProtect expands reach following successful acquisition by Crucial Compliance https://t.co/3WlIqegmVc pic.twitter.com/suu8iehCld

— SBC NEWS (@SBCGAMINGNEWS) August 4, 2021
A step forward for the iGaming industry?
There is no doubt that the UK Gambling Commission especially has clamped down on problem gambling and brought in tighter measures around the issue of responsible gambling over the last couple of years.
Following this new alliance of two companies committed to ensuring that the risk of gambling addiction is minimised as much as possible, it represents an encouraging future.
Crucial Compliance chief executive Paul Foster, spoke up the impact that BetProtect's app can have on the industry and the importance that it has to play moving forward stating: "Equipped with the app, and the knowledge and insight we can gain from David's lived experiences, we are setting out to change the industry one company at a time, and the acquisition of BetProtect forms another cornerstone of that objective.
"We strongly believe that there is an appetite to do more from within the industry, and a willingness from the leading providers in the UK and from overseas to change the overall mentality of a sector that is trying to acknowledge that the addiction risk is still with us in this digital age."
Continued exciting developments for Crucial Compliance
It really is an exciting time for the online gambling industry, especially if you are involved with Crucial Compliance. The company recently partnered with the Face Recognition Company (FRC), in another step to help operators tighten their grip on responsible gambling.
This means that Crucial Compliance can integrate this technology into their Business Intelligence platforms, which will allow operators to take player protection to the next level.
Without a doubt, a particularly clever initiative and as a result, one that really highlights the role that technology already has played, but also may yet still have to play in the online gambling industry.
As well as helping with responsible gambling, it can also assist with fraud prevention and the added bonus of now having BetProtect on board, is only going to help the company in the future.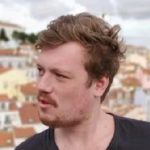 A former Press Association Sports Journalist (NCTJ – National Council for the Training of Journalists), now based in Lisbon, Matt also has over a decade of experience working with the top operator brands. These include Coral, BetVictor, and numerous others, having held a number of senior positions and still retains strong industry relationships. He enjoys reading, writing, travelling, all things business, sport, meeting new people, learning new things and also holds football coaching qualifications.