Online gambling firm Betway have enjoyed substantial growth over the last 10 years, largely down to their astute marketing strategy.
This has involved gaining a significant grip on new markets by forming synergistic alliances in the form of sponsorship partnerships with sports clubs and sporting events alike.
Having gained access to the US market, they are now looking to expand their footprint across multiple sports. Their latest partnership comes in the form of a link-up with NHL side, New Jersey Devils.
What does this involve?
Under the terms of the deal, it means that Betway will be the official betting partner of the sport franchise.
As a result, it will see the Prudential Center – home of the Devils adorned with Betway marketing and branding material. In addition, impressive tv signage around the arena, will see the Betway brand made even more visible.
The Super Group owned company will also be the presenting partner of the Devils' starting lineup, which is planned to be shown across all of the Devils' social media channels.
Decision greeted with enthusiasm
Following the announcement, it appears that this is a move that delights both parties. While the Betway brand will become known with a thriving New Jersey sport and betting market, the NHL side will benefit from Betway's reach and be able to capitalise on merchandising opportunities.
Senior VP of Global Partnerships for the New Jersey Devils, Adam Cross expressed his optimism about the deal: "We are thrilled that Betway has selected the New Jersey Devils to continue their global campaign to connect and engage with the most dedicated fans across the NHL and sport.
"The New Jersey sports fan continues to be savvy, aware and engaged with sports betting opportunities; and we are pleased to introduce them to Betway's unique platform, featuring some of the most entertaining wagers and competitive odds available today."
Meanwhile, Betway, who also signed a recent partnership with NBA side Minnesota Timberwolves were equally enthusiastic.
"We're very excited to be adding the New Jersey Devils to our existing North American sports sponsorship portfolio," Betway CEO Anthony Werkman commented.
"Our partnership with the Devils will give us great exposure via the extensive list of marketing rights, which will enable us to showcase our products to customers in New Jersey."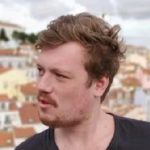 A former Press Association Sports Journalist (NCTJ – National Council for the Training of Journalists), now based in Lisbon, Matt also has over a decade of experience working with the top operator brands. These include Coral, BetVictor, and numerous others, having held a number of senior positions and still retains strong industry relationships. He enjoys reading, writing, travelling, all things business, sport, meeting new people, learning new things and also holds football coaching qualifications.