In what is being hailed as one of the most forward-thinking developments in the industry, Bitcasino and Evil Geniuses have partnered to launch a game-changer in the ever-growing Esports sector of the market.
Bitcasino is a significant player in the Yolo Group and combines cryptocurrency gambling with egaming (also known as digital gaming), to provide players with a unique gaming experience.
This new initiative is the first of its kind in history, with the Bitcoin orientated casino operator identifying the egaming market as one that has a considerable amount of traction and potential to attract new customers, merging two initiatives in the process.
Cryptocurrency trading has gradually become popular over the last few years and there is some crossover between traditional gamblers and passive crypto traders, while egaming has emerged as a natural progression to this.
Kaupo Kangro, who is head of Bitcasino talked up the potential that this new platform has, referring to how Evil Geniuses will help to complement this new venture: "We love Evil Geniuses' passion and forward-thinking approach to everything they do. They have been changing the game for more than 20 years, which is why they make the perfect partner for Bitcasino."
He continued: "They're true pioneers who share our values for fun, fast and fair gaming. It's an honor to see the Bitcasino logo on the EG jersey, and we're excited about the great content that we will be partnering on for Evil Geniuses fans around the world."
Meanwhile, Brian Millman, Director of Corporate Partnerships at Evil Geniuses spoke about the new possibilities that have been introduced to fans of the market: "Evil Geniuses has always been a trailblazer within esports and bringing on a pioneer in their industry like Bitcasino, EG continues our commitment to engage our fans in new and innovative ways."
How can players benefit?
This recent and exciting partnership will provide players with the chance to explore some of the forward-thinking features that the platform offers, including CS:GO programming that includes a custom-created map, that has familiar locations for 'virtual players' to race each other, against the clock, with mobility obstacles and challenges in their accuracy.
Players will also have access to in excess of 2800 games, with features and in-game rewards, all developed in house, while this is the first platform to scrap its welcome offer, in favour of a more unique, loyalty club where members can have greater control.
In addition, players can benefit from crypto withdrawal times of 1.5 minutes; one of the fastest in the industry, which all in all, makes for a well-packaged egaming platform.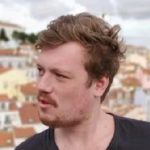 A former Press Association Sports Journalist (NCTJ – National Council for the Training of Journalists), now based in Lisbon, Matt also has over a decade of experience working with the top operator brands. These include Coral, BetVictor, and numerous others, having held a number of senior positions and still retains strong industry relationships. He enjoys reading, writing, travelling, all things business, sport, meeting new people, learning new things and also holds football coaching qualifications.