Last Updated on by James King
The US subsidiary of sports betting data supplier, Sportradar has received licensing approval to operate in the state of Connecticut as it ramps up its bid to increase its footprint in the US.
There was also further good news for the company after it had its license renewed in the nearby state of West Virginia where it currently serves a number of the state's online sportsbooks.
It was revealed in May that Connecticut approved online wagering and as a result, Sportradar has had its license awarded by the Connecticut Lottery Corp. (CLC), Mohegan and Mashantucket Pequot tribes.
Sky now the limit for Sportradar?
This now makes it the 20th state that the sports data company can operate in and as a result, with the growing number of online sportsbooks being granted access to the US market and the number of new ones that will no doubt sprout up in the coming months, the company is in a prime position to take advantage.
In September, Sportradar completed its Initial Public Offering (IPO) to go live with public trading on the NASDAQ, which has somewhat helped the company's momentum over the last month.
After this recent licensing deal in Connecticut, it puts them in a great position and will no doubt be keeping an eye on the state of play in neighbouring New York.
Arne Rees, Sportradar US CEO, was keen to emphasise what this means, not just for the company but the wider industry: "Sportradar is committed to providing our clients the highest quality sports data and services. As sports betting legalization accelerates in the US, strong and transparent data will help govern the growing industry expansion in a sustainable and ethical manner.
"These licenses underscore Sportradar's commitment to the US market, our leadership in integrity, and the value of our products and services."
Influx of new clients could well follow
There is no doubt about the company's track record, especially in Europe and this could well help to propel them right to centre of the US sports betting market, especially as sportsbooks there look to gain a tactical edge over their competitors.
While there may well be other smaller, though less established sports data companies in the US keen to capitalise, Sportradar clearly have the advantage when it comes to the results that the get for their clients.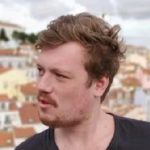 A former Press Association Sports Journalist (NCTJ – National Council for the Training of Journalists), now based in Lisbon, Matt also has over a decade of experience working with the top operator brands. These include Coral, BetVictor, and numerous others, having held a number of senior positions and still retains strong industry relationships. He enjoys reading, writing, travelling, all things business, sport, meeting new people, learning new things and also holds football coaching qualifications.