In what has been somewhat of a domino effect in the US over the last 12 months, with multiple states receiving approval for residents in the state to take part in online gambling, Connecticut has finalised the bill to allow online gambling in the state.
Governor Ned Lamont made the announcement that the state had been in receipt of a key federal approval regarding its plan to bring many forms of online gambling to the state.
Speaking earlier in the year, in a statement to Connecticut's official government website, Lamont outlined the benefits of allowing online gambling in the state: "By signing this bill into law, Connecticut is now on the cusp of providing a modern, technologically advanced gaming experience that will be competitive with our neighboring states and positions us for success into the future.
"Today, we celebrate the result of months of hard work and dedication toward an agreement that is best for the residents of Connecticut and the respective tribal members. I thank all of the legislators on both sides of the aisle who recognized what this deal means for our state and voted to send this bill to my desk.
He continued: "I also appreciate the partnership of the Mohegan Tribe and Mashantucket Pequot Tribe for collaborating with my office so that we could make this happen for the residents of our state. I am confident that the federal government will see fit to approve these amendments to our compact, and in the coming months we can launch a modernized, 21st century gaming experience in Connecticut."
What could this mean for New York?
The timing of this bill being passed is certainly interesting, especially when you factor in the geography of this state and recent events. Exactly the next state north of New York, with the nearby legalised states of New Jersey and Pennsylvania also enjoying the benefits of online gambling, this is perhaps another punch in the gut for New York state senators.
New York missed the deadline to release communication to bidders for online sports betting in June, which was met with a mixed reaction. Without a doubt, the state represents a significant amount of potential for operators seeking licenses there, with a substantial level of interest in online gambling, though particularly sports betting.
It has meant that it puts the state back over six months in their plans to offer online gambling to residents, which could see an influx of interest in neighbouring state Connecticut for homeowners, following this recent announcements. While this seems to be a drastic solution, for some who gamble almost professionally, it could be a viable alternative to having to wait until early next year.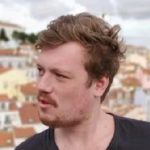 A former Press Association Sports Journalist (NCTJ – National Council for the Training of Journalists), now based in Lisbon, Matt also has over a decade of experience working with the top operator brands. These include Coral, BetVictor, and numerous others, having held a number of senior positions and still retains strong industry relationships. He enjoys reading, writing, travelling, all things business, sport, meeting new people, learning new things and also holds football coaching qualifications.