Last Updated on by James King
With the US online gambling market showing signs that it will become the global leader in the industry over the next few years, with more and more states securing regulation, companies are gradually starting to ramp up their activity.
One of the latest developments has seen Arizona-based software provider, Design Works Gaming link up with Golden Nugget to provide content for its online casino (Golden Nugget Online Gaming – GNOG) in New Jersey, which means that players will be able to experience the wide array of titles that are available.
DWG has been expanding aggressively over the last few months, making strong enquiries in New Jersey specifically, which is the biggest market in the US in terms of revenue generation.
Open Gaming platform pivotal to roll-out
It means that via SG Digital's content distribution platform, that DWG can use this as a means of making sure players can gain access to their suite of titles, with the Open Gaming platform key to this.
As such, New Jersey has been targeted as the prime state to target, with early 2021 being planned for roll-out in partnership with a number of operators, while Michigan and other key states have also been earmarked.
Design Works Gaming CEO, Troy Zurawski, explained: "It's great to be back in the US. We always intended to launch our games in regulated markets across the country, and New Jersey is a perfect place to start.
"Land-based and social casinos have already shown us how popular DWG games are in the US. Alongside Golden Nugget Online Gaming, now we're going to show what's possible in real-money gaming too."
Meanwhile, GNOG Vice President, Warren Steven,  added: "We are constantly continuing to grow our portfolio of igaming content, and we are excited to expand our games repertoire by launching DWG games. This will broaden our content offering with DWG's innovative features and exciting games available to our online patrons".
Software providers key to US operator success
Because the online gambling market in the US is still relatively young, it means that it is a great opportunity for software providers to really put themselves on the map and become noticed with first-time players, via the development of popular slots.
As a result, making sure that they can secure deals with the top operator brands, will significantly help with this and position themselves as authorities in the market for years to come.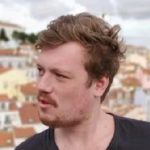 A former Press Association Sports Journalist (NCTJ – National Council for the Training of Journalists), now based in Lisbon, Matt also has over a decade of experience working with the top operator brands. These include Coral, BetVictor, and numerous others, having held a number of senior positions and still retains strong industry relationships. He enjoys reading, writing, travelling, all things business, sport, meeting new people, learning new things and also holds football coaching qualifications.