Last Updated on by James King
After news emerged of DraftKings' extraordinary $20 billion bid for UK online gambling conglomerate, Entain, the board of the company, in affiliation with the takeover panel have agreed to an extension of November 16 for DraftKings to clarify their intentions.
In theory, this bid perhaps seems straightforward, however, a substantial amount of due diligence is needed in order for the deal to go through and there are further implications as well which Entain especially need to iron out.
What can hold the deal up?
Complications are likely to arise when you start to factor in that Entain have a sportsbook partnership with MGM Resorts International, who they turned down two bids from themselves earlier this year.
BetMGM is a joint-venture between the UK-based company and the US casino and resorts company, established in 2018, with the latter keen to make inroads into the online gambling market in the US.
Effectively, both Entain and DraftKings need MGM's approval for the deal to go through and the Las Vegas-based business are in a unique position to hold up and complicate this as much as they want, giving them almost unprecedented bargaining power, unless a loophole can be found.
What possibilities are available?
In what could complicate matters further, Entain could invite MGM to buy them out of BetMGM completely, however, this could negate some of the terms of the offer tabled by DraftKings, who will likely counter with a reduced bid.
Alternatively, it could see DraftKings take on the partnership with their direct competitor to the US market, though with a conflict of interest waiver in place. Further down the line, this could well lead to DraftKings completing what is at the moment, an unlikely acquisition of MGM Resorts International down the line and go toe-to-toe with Caesars Entertainment.
Or, MGM could well intrude on the deal and effectively name their price to Entain, who will either need to counter DraftKings with a higher price, or be content with handing MGM a larger share of the tabled deal than they perhaps anticipated.
Will this deal close?
Although it is perhaps too early to speculate with certainty on such a matter, Entain at least, seem open to the possibility of selling which could lead to intriguing knock-on effects for the company's in excess of 25 brands that include powerhouses, Coral, Ladbrokes and Bwin.
It all rests upon whether a solution can be found with MGM and whether they are willing to take their ego out of the equation and relinquish their grip on the US online gambling market in exchange for a handsome payoff.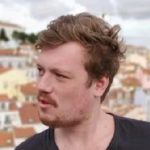 A former Press Association Sports Journalist (NCTJ – National Council for the Training of Journalists), now based in Lisbon, Matt also has over a decade of experience working with the top operator brands. These include Coral, BetVictor, and numerous others, having held a number of senior positions and still retains strong industry relationships. He enjoys reading, writing, travelling, all things business, sport, meeting new people, learning new things and also holds football coaching qualifications.