US online gambling firm, FanDuel has strengthened its partnership with sports data firm Genius Sports for the inclusion of NFL content to assist with fan engagement.
Under the exact terms of this latest deal, it will see the London-based firm supply FanDuel with media content plus NFL advertising inventory with the operator selecting Genius Sports as its preferred programmatic marketing partner.
Data has become a key component of sports betting, particularly in the US, with this playing a key part in a customer's decision-making process.
The NFL is also a sport that is rich in statistical information, all of which can support a betting decision and as a result, FanDuel will have access to this.
Prime opportunity for Genius Sports
Working with the Flutter Entertainment-owned company presents Genius Sports with a key opportunity to really make their mark in the US online gambling sphere.
NFL is also the perfect sport, making the firm's proprietary software key to being able to deliver.
Indeed, Genius Sport CEO, Mark Locke was keen to comment on the strength of the technology and how it can help FanDuel significantly meet its objectives: "We are delighted to partner with FanDuel to help them create the most compelling and contextual sports betting experience possible.
"With official data at its heart, this partnership enables FanDuel to better engage and monetise its customer base at every step of their journey. We couldn't be more proud to be expanding our relationship with a clear giant of US sports betting in a way that entirely validates our long-held strategic vision."
Similar sentiments were echoed by Niall Connell, FanDuel Group's General Manager, who revealed: "We are always looking for ways to improve our product and the data opportunities gained via this agreement help FanDuel achieve that objective.
"The new suite of offerings, including official NFL data, will enable us to better serve our customers and enhance America's #1 Sportsbook."
Data to become the norm for US sports betting
As what is swiftly becoming the fastest growing online gambling market takes shape, with more and more states gaining legislative approval, latest signs indicate that data may play a key role as far as US online sports betting is concerned.
US sports especially have a lot of stats associated with them and we may see many more sportsbooks that operate in the US employ data companies in the coming months.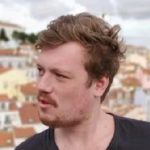 A former Press Association Sports Journalist (NCTJ – National Council for the Training of Journalists), now based in Lisbon, Matt also has over a decade of experience working with the top operator brands. These include Coral, BetVictor, and numerous others, having held a number of senior positions and still retains strong industry relationships. He enjoys reading, writing, travelling, all things business, sport, meeting new people, learning new things and also holds football coaching qualifications.