Following the launch of the official Dutch online gambling market, B2B (Business-to-Business) software supplier, Kambi Group has agreed a deal to partner with Dutch sportsbook BetEnt.
It will see Kambi, who specialise in providing sports betting software be the official, licensed supplier of software for BetEnt's new sportsbook, BetCity.nl which provides a great opportunity to the software supplier to help establish the brand as one of the premier sportsbooks in the Dutch market.
Huge boost for BetCity
Knowing the stiff competition that they will face in the Dutch market, with UK heavyweights, Bet365 also securing legislation, the expertise that Kambi Group can provide them, in order to compete will be invaluable.
Not just from a software provision standpoint, Kambi also has a proven track record from a customer acquisition standpoint, through knowledge of marketing and CRM, which could be mean that BetCity are able to hit the ground running.
This is a sentiment that was echoed by BetCity Chief Executive Officer, Melvin Bostelaar, who spoke particularly highly of Kambi and their expertise: "It is exciting to enter the regulated Dutch market with such a first-class partner who fully supports and has an unrivalled track record in our values of compliance and sports integrity."
Kambi CEO, Kristian Nylen shared these thoughts, stating he is "…delighted to have been selected as the exclusive online sportsbook provider to BetCity.nl."
"The Netherlands will be extremely competitive but the combination of Kambi's technology and sports betting know-how with BetEnt's sports-first strategy leaves the BetCity.nl sportsbook well placed to succeed," Nylén finished.
Big chance for Kambi
If the sportsbook provider is able to help turn BetCity into the flagship brand of the Dutch market, then this would arguably be its biggest achievement to date. Considering the competition that it is up against, there is no telling whether this could become a reality.
It will take some clever marketing and PR if BetCity are able to achieve this, though a lot might rest on customer perception from the perspective of whether they will stay loyal to a Dutch brand or be swayed by the more experienced Bet365.
This will be up to how much Kambi can make sure that the site performs and is also able to gather customers. It certainly provides a lot of intrigue!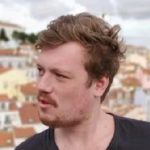 A former Press Association Sports Journalist (NCTJ – National Council for the Training of Journalists), now based in Lisbon, Matt also has over a decade of experience working with the top operator brands. These include Coral, BetVictor, and numerous others, having held a number of senior positions and still retains strong industry relationships. He enjoys reading, writing, travelling, all things business, sport, meeting new people, learning new things and also holds football coaching qualifications.