Last Updated on by James King
WynnBet, the online sportsbook of the Wynn Resorts Limited brand, has been given the go-ahead to launch in the state of Louisiana, which will mean that this will be the 17th US state where the company can offer its various online gambling services.
Already, WynnBet is live in the US states of Arizona, Indiana, Colorado, Tennessee, Michigan, New Jersey and Virginia, while there are understood to be others on the horizon. Currently, the brand covers 46 per cent of the US population with residents able to freely access the online gambling and sports betting app that is available to them.
In a company statement, it was announced: "WynnBet has market access agreements or opportunities which will become effective if legalised and regulatory requirements, licensee eligibility, and suitability standards are met.
"Such market access and licensure are subject to legalisation and required approvals by regulatory authorities in each jurisdiction."
Sports Betting performance key to WynnBet expansion
In order to really drive the growth of its brand, Wynn Resorts is particularly focusing on sports betting and they have identified WynnBet as being the main key to this. As a way to assist, the company also announced the merger of Wynn Interactive with Austerlitz Acquisition Corp, with the company investing $640 million.
The company made substantial progress throughout the second quarter of 2021, thanks to its new product delivery, strong marketing campaign and a thriving NFL market. Perhaps key to this, is the brand operating in states that play home to American football teams that have a strong following, especially from a betting perspective.
It also helps that the Wynn name is very well known all around the US, with Wynn Resorts rivalling the likes of Caesars and MGM Resorts on the Las Vegas strip for popularity.
While the real-estate arm of the company will continue to thrive as it has done before, it is the sports betting and online gambling divisions that have been earmarked as those that can really help Wynn to raise its profile.
Sports betting especially has long proved popular with US customers in states such as New Jersey and Pennsylvania where it has been possible to engage in online sports betting for the longest. For WynnBet, what will be fundamental, is being able to identify which sports will do better in certain states so that it can devise a marketing and customer acquisition strategy that makes the most sense for this.
Data analytics will definitely have a major part to play here if Wynn is solely relying on sports betting to help increase its profile and make sure that it can compete with the major players in the US market.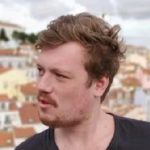 A former Press Association Sports Journalist (NCTJ – National Council for the Training of Journalists), now based in Lisbon, Matt also has over a decade of experience working with the top operator brands. These include Coral, BetVictor, and numerous others, having held a number of senior positions and still retains strong industry relationships. He enjoys reading, writing, travelling, all things business, sport, meeting new people, learning new things and also holds football coaching qualifications.