Last Updated on by James King
In a statement that has made the US online gambling market sit up and take notice, MGM Resorts International CEO, Bill Hornbuckle has called for online gambling in the state of Nevada to be legalised.
During The Nevada Independent's IndyFest, Hornbuckle did not hold back during a speech, in which he said that Nevada is "missing a significant opportunity for growth", undoubtedly referring to the success that other states have witnessed since the activity became legalised.
In recent months, states such as Michigan and Illinois have both had online gambling legislation passed and have witnessed phenomenal results, particularly in relation to the sports betting niche.
Hornbuckle taking a lead from his company
It is obvious to see why Hornbuckle can confidently say why Nevada needs to pass legislation for online gambling. After all, in the states of Delaware, Michigan, Pennsylvania, West Virginia and of course, New Jersey his company all have thriving resorts, while it is also no coincidence that all of these states allow online gambling.
MGM Resorts International was also at the centre of a bidding war to buy UK online gambling giant Entain earlier this year, while it could return again, following renewed interest from fellow US rival DraftKings.
Of course, Las Vegas, Nevada is home to MGM's flagship resort and it is no secret that the company is keen to pursue the potentially highly lucrative online gambling market in the US and put foundations down as early as possible.
While they do have a joint-venture with Entain, called MGMBet, should online gambling become legalised in Nevada, this will no doubt provide them with a prime opportunity to really ramp up customer acquisition in the state for MGMBet, something that Hornbuckle will be well aware of.
The CEO had said: "[Online gaming] could be significant not only for the state, but for the industry and nationally, and potentially even on a global basis."
What state legislature might be hesitant about is that the legalisation of online gambling, could well dilute the thrill of Las Vegas which could cause the tourism industry to suffer as a result, so this is a decision that will no doubt be taken very seriously.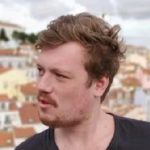 A former Press Association Sports Journalist (NCTJ – National Council for the Training of Journalists), now based in Lisbon, Matt also has over a decade of experience working with the top operator brands. These include Coral, BetVictor, and numerous others, having held a number of senior positions and still retains strong industry relationships. He enjoys reading, writing, travelling, all things business, sport, meeting new people, learning new things and also holds football coaching qualifications.