Last Updated on by James King
At the centre of a fight for its control is online gambling giant Playtech who are now the subject of three bids as the software provider continues to rally.
This latest approach comes from a group that has former Formula 1 boss, Eddie Jordan at the helm.
His company, JKO Play Ltd made their intentions clear with a bid that is believed to better the previous two and reportedly stands at in excess of £3 billion.
Counter-offers to follow?
Already, Australian company, Aristocrat Leisure have bid £2.1 billion for the technology giant, before being gazumped by Playtech shareholder Gopher Investments.
This latest offer from JKO, though, is believed to have blown the previous two out of the water, clearly making their intentions known.
What will be interesting is which party makes the next move. Playtech obviously understands that there is interest – will they wait to see if any other entities enter the race, wait for a counter-offer from their previous parties, or propose a number themselves?
A company in demand, this also signifies which direction that the industry as a whole is heading in. Online gambling is quite simply here to stay and with the opening up of new markets around the world and the likely launch of new operators, technology firms such as Playtech will be in demand.
Strong pedigree
JKO is owned by Jordan and Keith O'Laughlin, a former executive at US technology firm, Scientific Games, who explained the logic behind the interest.
"I've been in the betting business for the last 10 years and worked across every side of the business. I've been a customer of Playtech, and a competitor and have great admiration for the business. I know the potential the business has.
He continued: "I come from a tech background and have a history of scaling businesses. [Eddie] is a marketing genius from his days of Formula One and he's also been an early investor in a number of firms. We want to invest in businesses, not just to make a profit from them but to add value."
Despite talks understood to be "at an advanced stage", between the two parties, this could well be something that continues to develop over the next couple of weeks if more interest develops.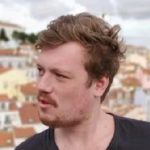 A former Press Association Sports Journalist (NCTJ – National Council for the Training of Journalists), now based in Lisbon, Matt also has over a decade of experience working with the top operator brands. These include Coral, BetVictor, and numerous others, having held a number of senior positions and still retains strong industry relationships. He enjoys reading, writing, travelling, all things business, sport, meeting new people, learning new things and also holds football coaching qualifications.