Last Updated on by James King
Online gambling software provider and fantasy sports operator, PlayUp has agreed a deal with Wild Rose Entertainment that will see it granted access to the market in the state of Iowa, in anticipation of online gambling legislation being granted in the state.
This follows news that PlayUp had also added a number of other states to their repertoire for market access, including Indiana with New Jersey understood to follow imminently. PlayUp has been swiftly increasing its footprint in the US over the last few months, having also been granted access to Colorado.
Wild Rose Entertainment is a land-based casino and resort, prominent in the state of Iowa and under this partnership, should licensing be granted (which appears to be only a matter of time), it will allow PlayUp to operate in the state.
News greeted with enthusiasm on both sides
Following news of the deal, both parties were equally optimistic about the opportunities that this presents.
PlayUp USA CEO Dr Laila Mintas was keen to emphasise the benefits that this will have and underlined the company's key values: "At our core we are a daily fantasy sports operator. We are proud of these roots and that we are Australia's number one DFS operator and offer some of the world's largest DFS prizes.
"We also view a diverse product portfolio as key to our long term growth and stability. Igaming is central in that diversification and we are aggressively getting market access in all states that are offering it, or will be offering it in the future."
Meanwhile, Tom Timmons, President and COO of Wild Rose Entertainment, added: "The gaming market and consumer demands are always changing. We are proud to have a great partner like PlayUp in our corner to maximize our potential with igaming should it come to Iowa."
Positioned to rival FanDuel and DraftKings?
It will be interesting to see what form the entry into the US market takes for PlayUp, who will no doubt be keen to push its fantasy sports offering for players and take on the likes of DraftKings and FanDuel who are major operators in the US.
Even if it does not manage to completely manage to capture populous states like New Jersey, which is dominated by big-hitters, there is certainly the possibility to target smaller ones like Indiana, Colorado and even Iowa, where there could be further partnership opportunities on the table.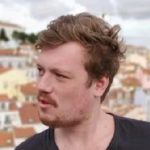 A former Press Association Sports Journalist (NCTJ – National Council for the Training of Journalists), now based in Lisbon, Matt also has over a decade of experience working with the top operator brands. These include Coral, BetVictor, and numerous others, having held a number of senior positions and still retains strong industry relationships. He enjoys reading, writing, travelling, all things business, sport, meeting new people, learning new things and also holds football coaching qualifications.