Online gambling operator Premier Bet has become the official betting partner of AS Monaco football club for the African market in a deal that will span an initial two seasons.
It is understood that the entities have ambitious plans to conquer the market on the continent with Premier Bet planning to become the leading operator in Africa, while the football club hopes to focus on the growth of their brand and acquiring more followers.
The deal will see Premier Bet benefit from having its brand displayed around Monaco's stadium on LED screens and advertising hoardings that promote acquisition offers and various initiatives.
Synergistic relationship for AS Monaco
The French football club has long shared a relationship with Africa and has boasted a number of top players who have plied their trade for the club over the years who hail from Africa.
In particular, Liberian star George Weah who went on to play for AC Milan is still regarded as a legend of the club, while current youngsters such as Krepin Diatta represent the future of the club.
Vice president and CEO of AS Monaco, Oleg Petrov shared the club:s vision following the completion of this latest deal:"AS Monaco is proud to continue its development on a global scale. This new international partnership shows that the club is attractive beyond its borders.
He continued: "Collaborating with Premier Bet is proof that we want to reach new territories. Africa is a real footballing land, and we look forward to developing the club's presence there through this partnership. Premier Bet's ambition to be a major player in the iGaming sector is in line with our desire to be at the forefront of the game."
Meanwhile, CEO of Premier Bet, Martin Nieri shared similar sentiments, stating: "AS Monaco are synonymous with innovation and developing footballing talent, particularly in French-speaking countries across Africa.
"Their success on the pitch is matched by their innovation off it, as they set themselves up to become a digital pioneer in the same way we are doing at Premierbet.com."
Strategic move
What is clear, is that this could well turn out to be a profitable move for both parties, which could help the football club to attract the best young African talent over the next few years based on the brand growth that could come from this.
Premier Bet, meanwhile, will have identified Africa as one of the next big markets in the industry and will be hoping to become one of the first operators to make a mark.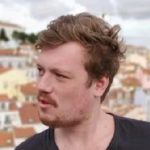 A former Press Association Sports Journalist (NCTJ – National Council for the Training of Journalists), now based in Lisbon, Matt also has over a decade of experience working with the top operator brands. These include Coral, BetVictor, and numerous others, having held a number of senior positions and still retains strong industry relationships. He enjoys reading, writing, travelling, all things business, sport, meeting new people, learning new things and also holds football coaching qualifications.