Delaware iGaming revenue for the month of August came in at their highest of 2021, following the release of the latest figures.
Standing at a snip below $1 million at $945,512, which was an increase 19.2 per cent from the previous month of July and a year-on-year growth of 16.9 per cent, with previous figures standing at $808,623.
Of the revenue that was recorded in August for the state, a staggering $762,503 of this was from video lottery, which appears to be one of the most popular online gambling pursuits in the state.
Meanwhile, revenue for table games was recorded at $150,677, while fees combined with poker rake brought in $32,332.
Delaware Park scoops lead operator prize
Maybe unsurprisingly, given its popularity, the leader for revenue during the month of August in 2021 was Delaware Park, with this bringing in $371,964, with wagering being recorded at $9.2 million.
In second place in the state, was Dover Downs, the operator raking in revenue figures of $342,131 in addition to $6.3 million being wagered by players – still an impressive number in terms of revenue, when considering this to wagering ratio.
Harrington Raceway drifted in at third place, with still a respectable revenue figure of $231,147, plus $5.6 million in funds wagered by players. Even post-pandemic, this state is clearly holding its own when it comes to online gambling, which is even better news for operators thinking about obtaining a license here.
Situated between the states of New York – certainly, one to watch in terms of whether it is able to obtain an online gambling license next year – as well as the thriving states of New Jersey and Pennsylvania.
Onwards and upwards for Delaware?
It certainly is encouraging news, especially for state legislature who have undoubtedly reaped the benefits in terms of revenue paid through taxes, which can be allocated to resources such as infrastructure, healthcare and education.
Also with more and more operators eyeing licenses (particularly from in Europe), Delaware could definitely be a state to watch, in terms of how well it performs. Should New York not be granted an online gambling license, it could well see an influx of the wealthy (Wall Street bankers), who may seek second homes in the state, so that they can enjoy their past-time without any difficulties.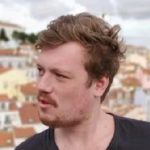 A former Press Association Sports Journalist (NCTJ – National Council for the Training of Journalists), now based in Lisbon, Matt also has over a decade of experience working with the top operator brands. These include Coral, BetVictor, and numerous others, having held a number of senior positions and still retains strong industry relationships. He enjoys reading, writing, travelling, all things business, sport, meeting new people, learning new things and also holds football coaching qualifications.