Last Updated on by James King
Are you new to playing slot games and are not sure how much to bet? Or maybe you are looking to improve your current strategy in the hope of achieving even bigger wins? There are many ways to bet on slot machines, and a popular strategy used by many is always to bet the max. Carry on reading to find out more about whether betting the max on slots is the right strategy for you and when it is time to choose a different strategy to play with.
What Are Coin Denominations?
If you are new to spinning the reels of slots, the terminology may seem confusing at first. Players will see on slot games that they can set their coin denomination, which essentially reflects the value of each coin that you will wager with. For example, if you set the coin denomination as 1.00, every coin that you bet will have a value of £1.00.
Coin denominations are what set the minimum and maximum wagers on slots. This coin value can be applied to the number of paylines you are wagering on and the number of coins wagered per line, which will determine your total bet.
When you wager the highest number of coins per line that is available against all paylines, this is the maximum bet. In some slot games, this can be as low as less than £10, while in other slots it can rise into the hundreds, if not thousands of pounds and so it is vital that if you are thinking of implementing this strategy you know exactly what the max bet is beforehand and have the bankroll to carry it out.
Why Should I Bet the Maximum on Slots?
There is one main reason why many players opt to bet the maximum, concerning jackpot slot games. Many players do not realise that when they are spinning jackpot slot or progressive jackpot slot games, there is often a minimum bet per spin that has to be played if you want to be eligible for a jackpot win. For most players, not qualifying for a jackpot win defeats the purpose of spinning this type of slot game, so it is essential to play at least the minimum eligibility for the jackpot. Some slot games will also only allow players to win if they are betting the max per spin.
It is also encouraged to play the maximum bet on other slot games if there is a greater chance of triggering the free spins or a big bonus round. What's more, when you place higher bets per spin you will receive even bigger payouts. This will all be detailed in the information section of the slot game you are looking to play.
This is when players have to consider their budget as smaller budgets against a high maximum bet per spin is not a good winning strategy, and most players will find their bankroll is finished before they have even really got started.
When Should You Not Bet the Maximum on Slots
Playing the maximum bet on slot games is not for everyone, and if you are looking to play just for fun mainly, this may not be the strategy for you. Players who meet the following criteria would be better not to follow this strategy:
Try out spinning lots of different games
Do not have an unlimited bankroll
Want to test out games before committing large wagers
Are a beginner at playing slots
Are playing for fun, rather than to win big
Do not want to play high risk
The slot game does not have lots of extra bonus features
Overall, if you are predominantly looking to play for fun and do not have a large bankroll, playing the maximum bet per spin will not be an excellent strategy for you to implement in your gameplay.
Top Strategy Tips When Playing Slot Games
Here are some of our top strategy tips when playing slot games to help you maximise your chances of taking home a big cash prize:
Higher denomination slots – if you want to win big, you will need to play higher denomination slots. This goes back to playing at a max bet per spin as these slots with bets per spin in the pounds have a higher payback percentage than slots that you can spin for just a penny
Be eligible for jackpot slots – as we previously mentioned, it is important that if you are playing a progressive jackpot slot game, you are betting enough to qualify for the jackpot win
Play within your budget – sometimes you will win playing slots, and other times you will not be so lucky but you must be very strict at playing within your budget. Never spend money that you cannot afford to lose, and do not opt for games that will quickly blow your bankroll
Grab bonuses and promotions – a big tip is to take full advantage of any bonuses and promotions that you can when playing online slots. Free cash or spins is always a great way to boost your chances of winning. Just remember that they are likely to come with restrictions and large wagering requirements and check out our reviews of the best rated slot sites
 Spin demos – before you start wagering the max bet on slots, it is a good idea to check out the slot in demo play first. This will give you a better idea of how the slot game works and the range of bonus features that it offers
Follow these top tips to help improve your overall gaming experience and chances of winning a large sum of cash.
Overall, it will not be the right strategy for every player always to bet the maximum on slot games. While this can be an excellent option for those with big bankrolls and whose main goal is to win big, for others who simply want to play for fun, have a smaller budget and want to spin a range of slot games, some other strategies and tips can help improve their gameplay more than simply betting the max. At CasinoSites.org, we only recommend casinos with extensive libraries of slot games from all the very best software developers worldwide. Sign up today to get started spinning and see how much you could win!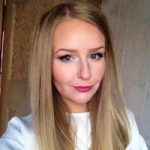 Jennifer is a writer with over five years of experience in the online casino industry. She has a First Class Honours in Media and Journalism and specialises in writing online casino reviews, slot reviews and gambling news content. Digital marketing, SEO and public relations are also other areas of interest for Jennifer and she has worked across these industries.