Last Updated on by James King
The big question that every slot player wants to know is, can you tell me when a slot machine will hit and the answer to that is quite simply no. If there were a way to tell when wins were coming on slot machines, everyone would be taking home huge progressive jackpots! This is, of course, not the case as slot machines work entirely at random. However, that does not mean there aren't ways to increase your odds of winning when spinning the reels of slot games at the top slots sites. At Casino Sites, we provide you with all the information you need to know about maximising your chances of winning on slots and what slot games you should be playing online.
A Misconception is that Slot Machines Are Programmed to Hit at Certain Times
A common misconception in the world of gambling is that slot machines are programmed to hit at certain times. This could not be further from the truth! Slot games are digital and the software used is a random number generator that operates completely at random. Some players fall into the trap of the gambler's fallacy. However, just because a slot game has not paid out recently does not then mean that it is 'due' to pay out soon and vice versa. If a slot game has recently paid out, it can still pay out quickly as the sequence of events is entirely random.
Do not fall into the trap of gambler's fallacy or believing that a slot has to pay out at a certain time, as this can lead to you exceeding your budget trying to chase losses for a win that may not even happen.
You Can't Predict When Slots Will Hit as It Happens Randomly
While you can implement steps to try and increase your chances of winning at slots, this is a game of chance that uses random number generators in its software. This means that there is no way to accurately predict when slots will hit as it happens at random. We would still recommend following our top tips laid out below as each will help you to maximise your chances of taking home a cash prize on slot machines.
Things You Can Do To Increase Your Chances of Hitting a Slots Win
When you are playing slots, there are several things you can do to maximise your potential of winning. Here are some of our top tips that you should implement if you want to increase your odds of getting a win spinning slots:
      RTP – every slot game will have its own RTP (return to player), and the higher this percentage is, the better your odds are of winning. Below, we have listed for you the online slots with the highest RTP's so you can get started playing quickly.
      Free games – before you start betting with your hard-earned cash, it is essential that you know exactly how a slot functions. Try out slots in the demo free play mode first as this will allow you to see how it works without losing out on your cash. You can then decide on the best strategy to take that will help you take home the biggest cash prizes.
      Paytable – another tip to do before you start betting is to look at the slot game's paytable. This will let you know what the symbols are valued at and you can see which symbols will be the most lucrative on your reels. This will also help you judge whether the payouts are big enough for the wins that you want to make.
      Budget – one of the most important things every player has to do when gambling online is stick to their budget and slot games are no different. Before you start spinning, it is important to set a budget that when you hit it, you immediately stop playing as players should never exceed their budget by trying to chase losses.
      Jackpots – everyone loves to play a jackpot game but if you are always playing the games with the biggest jackpots, it is unlikely they are going to pay out. Players have much better odds playing slot games with smaller jackpots as these games usually pay out more frequently. While these wins are not as big as a huge progressive jackpot, the better odds make them much more attractive to spin.
Make sure you follow these top tips when playing slots online to increase your chances of hitting a win.
Play With Coins and Not Bills To Increase Your Chances of Winning
When you are spinning the reels of slot machines, you will want to try and prolong your bankroll for as long as possible. The longer you are playing, the more likely you are to win! This is why you should always try to play with coins and not bills. Placing small bets per spin means that you will still have opportunities to make small wins, but you will not blow your bankroll too quickly and end up winning nothing. However, just remember that if you are playing a jackpot slot game, you may need to place a specified minimum bet per spin in order to qualify for the jackpot prize. In these cases, it is best to make sure you are eligible for the jackpot; otherwise, you could miss out on a massive win.
Betting More Credits Per Spin on Slots Mean More Chances of Winning
If you want to maximise your chances of winning, you must make sure you have all paylines active and are betting enough credits per spin. If you do not have all the paylines active and are betting too low with your credits, this will significantly lower your chances of winning and is not what we would recommend to slot players.
Choose Games with a Higher Payout Percentage
If you want to increase your chances to the maximum possible level, you should opt for slot games with a high RTP. RTP stands for return to player and tells you the percentage of money wagered that a slot machine will return to players over a long time. Of course, there is no guarantee that by simply choosing a slot game with a high RTP you will win, but it will increase your odds. The average RTP of slots is around 96% and so you should aim to choose slots that have an above-average RTP. The most popular slot games with the highest RTP's include:
      Ugga Bugga – this is a Playtech slot game with the highest RTP anywhere online of 99.07%
      Mega Joker – this NetEnt classic slot game has a high RTP of 99%
      Ooh Aah Dracula – this gothic-themed Barcrest slot game also has an RTP of 99%
      Jackpot 6000 – this is another popular NetEnt slot game with an RTP of 98.8%
      The Catfather – this Pragmatic Play slot game has a high RTP of 98.10%
      Blood Suckers – another vampire-themed slot makes the list with a 98% RTP
      Jokerizer – this classic fruit machine style game from Yggdrasil offers an RTP of 98%
      Rainbow Riches Pick N Mix – this hugely popular Barcrest slot has an RTP of 98%
There are many slot games available online with high RTP's that help to maximise your chances of winning, all whilst having fun. Use these top tips to help you choose the right slot that will help you take home a lucrative cash prize.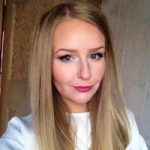 Jennifer is a writer with over five years of experience in the online casino industry. She has a First Class Honours in Media and Journalism and specialises in writing online casino reviews, slot reviews and gambling news content. Digital marketing, SEO and public relations are also other areas of interest for Jennifer and she has worked across these industries.