Last Updated on by James King
Growing from a tiny railroad service centre in the desert at the beginning of the century to the country's fastest-growing metropolis at the end of the same century, Las Vegas was made possible by the ease of access to water, a great transport network and some pretty shrewd entrepreneurship.
As Nevada's economic centre and largest city (around 352 square kilometres) 'Vegas' has twice the number of people outside the city limits and is the only major city in the American West to have been founded in the 20th century. A place of vast casinos, impressive hotels, and world-class entertainment, Las Vegas is as unique and diverse as those that visit in their tens of millions each year.
Wealth is visibly on show – If you want to see the largest glass pyramid in the world, Vegas has it, as well as one of the largest hotels in the country which boasts more than 5,000 rooms. 'Sin City' services a wide array of impulses and addictions which has helped it to grow into an economic power that outstrips the output of whole countries.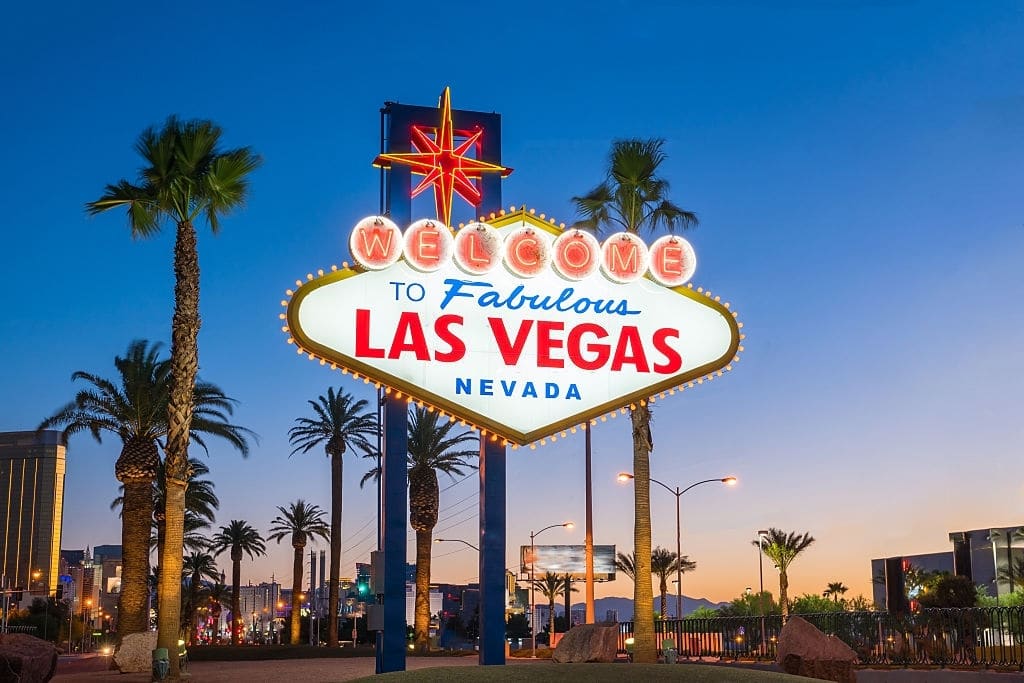 The Age of the Mob
It was in the early 1940s that Bugsy Siegel* arrived in Las Vegas and knew the city was going to prove ripe pickings for the mob and organized crime. With finance from the East Coast Gangster Meyer Lansky, Siegel and his friend, Moe Sedway, were in control of the race wire dissemination services, where they would provide the results of horse races to clients. This proved as successful as they anticipated, resulting in them moving to gamble where they took over El Cortez Downtown Las Vegas and the Strip.
As history tells us, all the mafia lords and mob bosses were greedy, they lived violent lives and loved luxury. Feared by many they were able to run rings around the good cops and pay off the bad – they paved the way for a vast number of illegal operations and smuggling within Vegas, and although the city was built on corruption it must not be played down just how much the mob and all of their activities also helped to make Las Vegas what it is today.
*Bugsy Siegel lost his life in 1947 in his Beverly Hills home, a crime that to this date still remains unsolved although it is thought that his death arose from his mismanagement of The Flamingo, the Valley's first casino which cost the mafia leaders money
Over the next couple of decades or so all the hotel casinos in Las Vegas were in some way connected to Lansky and his branch of organized crime.  Illegal operations were happening in different locations which included Portland, Minneapolis and Dallas. Earnings were underreported and all excess money was sent to Lansky and other investors, it was a massive concern and the new era or organised crime.
This new era saw those executives with some type of tie to organised crime become well-respected which meant that they could easily get away with skimming profits, money laundering and other such criminal behaviours. The business was well managed and successful (unlike Sigel's mismanagement.)
The Fall
As mob influence on the Strip rose, so the state gaming regulators took more interest and created a Black Book with names of mafia members who were banned from casinos. They desire to attract legitimate investors grew, and federal officials hunted down the mobsters.
Late on in the 1960's Howard Hughes the eccentric billionaire went on a buying spree of mob-connected hotels and casinos on the Strip (over $300 million worth) This massive spend brought in the era of corporate conglomerates and had the effect of limiting the mob interests although the same employees worked the tables and in the counting rooms which meant that the skimming operations remained.
It was in 1969 that the Nevada Legislature passed the Corporate Gaming Act to license critical investors and executives to own casinos (rather than allowing individual stockholders) Even with this legislation the mob were successful in finding ways about it.
A couple of years later Anthony Spilotro* arrived in Las Vegas to take over the street rackets including loan sharking. A hitman and enforcer for the Chicago mob he was the man who after the authorities were onto him formed the 'Hole in the Wall' burglary gang that drilled holes through the ceilings and walls of buildings that they entered.
*Facing numerous charges Spilotro was found in an Indiana cornfield just a few days after his conviction. At about the same time, federal authorities had many of the significant mafia figures leading to the mob losing its grip on the Strip.
There were many other mobsters involved with Las Vegas some of whom came from Chicago and New York and there is a superb 'Mob Museum' which has done a fine job of preserving the mob history of Sin City with countless exhibits and digital experiences for visitors.
Who Visits Las Vegas?
As one of the most exciting, popular, and iconic cities in the world offering everything you could possibly want in round-the-clock gambling, an epic clubbing scene, gourmet restaurants and draw-dropping architecture it's no wonder that the city draws a great diversity of people from around the world.
From the first timer to those on stag or hen 'do's' to whole families it is impossible to be bored. Even those who frequent Las Vegas can find something new to do every time they visit. For the first-timer, it can be quite a jaw-dropping experience, and there are a few important details that need to be considered before travelling.
Valuable Things to Know About Las Vegas
Las Vegas Age Requirements
Over many years Las Vegas has tried hard to bill itself as a family friendly destination although there are many activities for the younger set. For those lucky enough to look under 21 a valid ID that proves you can legally drink is essential. Sin City is geared towards adults; no unaccompanied minors are allowed on the streets after 9 pm. Everyone will experience having their ID checked regularly, so if you are under 21 it's probably better to wait and visit when you are old enough to enjoy everything this fantastic city offers.
Saying that, Las Vegas is actually one of the few places in the US where it is legal to walk down the street with a drink (as long as it's not in a glass container) There are many bars that are simply windows which sell a variety of large, novelty drinks. Open containers of alcohol are not allowed in cars, and of course, if you act like a drunken fool, you could find yourself charged with disorderly conduct.
A Room For Every Budget
Another handy piece of information is that Las Vegas caters for every budget and there is a huge range of hotel options to choose from. From Budget rooms at the Flamingo Las Vegas Hotel & Casino to something in the middle range like the Delano Las Vegas or accommodations like a two-story loft and Rolls Royce airport transfer offered by the Aria Sky Suites, all are available to rent.  Whatever your choice is if you are a first-time visitor (no matter what budget you have) pick a hotel somewhere on the four-mile Strip as it's in the heart of the action and you will also save time and money in transfers.
Below is a quick look at some of the significant points of the hotel & casinos mentioned above. Should you be looking for the best online casino sites options, be sure to check our recommended reviews.
The Flamingo Las Vegas Hotel & Casino
A convenient mid-Strip location
Spacious rooms with flat-screen TV and floor-to-ceiling windows
A lot of the rooms enjoy panoramic strip views
There is a large casino with hundreds of slot machines and 14 gaming tables
Enjoy a family-friendly pool including kiddy pools with little waterslides of their own
There is also an adults-only party pool with cabanas and DJ's
Enjoy 5 restaurants, room service, a buffet, a food court and a cafe
There is also a small spa, fitness centre and hair and nail salon
Shows and shops on site
There is a wildlife habitat home to exotic birds, fish and turtles
Weddings venues catered for including planning, flowers and catering service
Patrons can take advantage of a valet and self-parking for a fee.
The Delano Las Vegas
Excellent decor and significant art installations throughout
The suit-style rooms are spacious and boast one-and-a-half baths
Guests can use the expansive pool complex connected to the Mandalay Bay
The Bathhouse Spa offers a great variety of treatments and a modern fitness centre
A great cocktail can be sipped from the Franklin Bar off the lobby
Patrons can enjoy free Wi-Fi and self-parking
There are also some dog-friendly suits on offer
The Aria Sky Suites
Situated right in the heart of the Strip
Suits are contemporary with high-tech amenities included
A lot of the suites have panoramic views of the Strip
The villas have a 24-hour butler service, full kitchens and more
Enjoy a private pool and complimentary snacks and non-alcoholic drinks
There is a private lounge that serves free soft drinks, food and wine and cheese hours
Patrons have access to all of Aria Resort & Casino's features which include a spa, gym and pools.
Patrons get preferential restaurant and nightclub reservations at Aria Resort & Casino
Patrons receive a no-wait access to the resorts buffet, cafe and taxi line
Enjoy free limousine airport transfers and private check-in
Patrons also enjoy free resort-wide Wi-Fi
(Families might enjoy a hotel like the Mirage Hotel & Casino which has live entertainment options like Cirque du Soleil and comedians, a popular volcano eruption show and dolphin habitat and restaurants that include a steakhouse, Italian cuisine and plenty of fast food outlets)
Eating Out in Las Vegas
The eating experience in Las Vegas is top notch with all-you-can-eat buffets, cafeteria-style eateries and just about every fast-food venue you can name. Over the last 15 years or so the restaurant scene in Las Vegas has earned the reputation of being one of the best in the world with every celebrity chef who takes pride in their art having a Vegas outpost.
Chefs like Nobu Matsuhisa, Jose Andres, Joel Rouchon and Wolfgang Puck have all brought extreme fine dining to Las Vegas with many more having namesake Vegas restaurants to delight and tempt you. Nowhere in the world can you find as many celebrity chefs in one compact space like Las Vegas where you can grab breakfast, lunch or dinner at the legendary Peppermill or enjoy some of the best tacos in the city at Tacos El Gordo where you will find long, yet fast service lines – the choice (and price bracket) is endless.
If You Want a Taxi
There is no point trying to flag down a taxi on the street in Las Vegas as it is a law that taxis and other ride-sharing services can only pick up and drop off passengers in designated areas (which is usually in front of a casino) Sometimes this law means that you will have to join a long queue to get anywhere in the city. As a rule of thumb, it's always a good idea to give yourself an extra 30 mins to get anywhere in the city, especially during peak times like dinner and just after a show finishes.
Don't Get Ripped Off
Beware the taxi driver who asks you if it's your first trip to Las Vegas as they probably are not making small talk, instead they will take you the long way round to your destination to increase the fare. This happens in many major cities, and Vegas is no different, the best way to avoid it is by mapping out your destination before you get into the taxi and by being specific which route you want the driver to take. This act of 'long hauling' often happens on trips from the airport as there are two routes to take, the highway that takes longer and adds another $10 to the cost of your fare.
Don't be Tempted to Jaywalk
Sometimes it's a little too tempting to try and take a shortcut as travelling the Las Vegas Strip on foot can be pretty exhausting, but remember, jaywalking on the Strip can carry consequences if one of the many bicycle cops catches you. The traffic is busy so using the designated road crossings or the monorail or bridge options is the wiser choice.
What to Wear in Las Vegas
Las Vegas lies in the northeastern portion of the Southwest's sprawling the Mojave Desert, named for the Mojave people who are the Yuman-speaking North American Indian farmers who traditionally lived along the lower Colorado River.
Daytime temperatures in the summer are scorching hovering well above 100F (more than 37.7C) with the nights only falling to under 90F (32.2C) This makes the weather perfect for lounging by the pool, drinking in the atmosphere before getting ready to go out. By comparison, the winters can be frigid making the popular pool parties infrequent, so it's wise to plan your time and your wardrobe accordingly if your trip is between the months of October and March.
Dress for comfort in the daytime if you are touring around the city, packing some comfortable walking shoes and a hat to shade your face from the sun is a good idea, and remember to pack your sunscreen to avoid sunburn in the summer months.
Casino Dress Code
As a rule of thumb when deciding what to wear at a casino it's always better to be slightly overdressed than underdressed although take into account the casino you are planning to visit and the time of day.
Daytime in the casinos is more casual, however, when nighttime arrives the dress code becomes more strict and formal, doubly so if you are planning to visit those areas where celebrities tend to visit. Saying most casinos in Las Vegas do not have official dress codes. For men, appropriate casino wear includes formal jeans or dress pants, suits, button-down shirts, dress shoes and blazers as well as other forms of formal clothing. For women, an evening dress, or cocktail dress paired with matching shoes would be appropriate casino wear for the evening.
Most of the nightclubs on the Strip have a dress code and follow a general set of guidelines which makes it a lot easier to plan what to pack for your trip. Nightclubs don't advocate baseball hats, sunglasses, athletic shoes or jeans which are torn, Smart casual is the order of the day and if you did happen to show up improperly dressed the doorman has the right to deny you access to the club. In general, if you wear what you would to a casino then you probably won't go far wrong, but there are those items of clothing that are not deemed appropriate.
Things Not to Wear at a Casino in Las Vegas
Flip-flops
Sandals
Shorts
Dirty or older clothes
General sportswear
sneakers/trainers
It's always best to check if at all possible, what is and what is not accepted at the establishment you intend to spend some time at, so a quick phone call can save a lot of bother in the long run.
Around the Pool
Common sense should prevail around the pool – If the pool is family-friendly and your swimsuit is too revealing one of the pool staff might ask you to cover up which would be embarrassing. There are some hotels which are required when you are walking to and from the pool and your hotel room.
Don't go Too Crazy
Of course, bring some extra warm clothes like a jacket or sweater if you are visiting in the winter but remember that you will spend a great deal of time indoors (unless you have planned a lot of outdoor activities.)
Casino Etiquette
A visit to Las Vegas without enjoying the gambling experience at some of the best casino hotels in the world? Really?
There are numerous casino resorts where you can enjoy your favourite slot game or take time on the classic table games and even if gambling is not your thing hitting the casino floor is one of the most popular things to do in Las Vegas at night so you really should give it a try or at least visit a casino or two to drink in the atmosphere.
When you decide to visit a casino there are some 'do's and don'ts to follow which will make sure that you feel as if you are joining in with the whole casino atmosphere.  Knowing casino etiquette goes a long way to making your experience more enjoyable.
Do's
Do tip your dealer just like you would tip your server at the restaurant. Generally, you should leave $1 for each small win and around $5 – 10 when you decide to leave the table.
As was mentioned earlier, the dress code depends on which casino you are visiting and also what time of day it is, so it is always best to check with the casino what their rules are regarding attire. Moat casinos do accept more casual dress during the day but the night-time is great for dressing to impress.
The dealers and other players are usually reasonably patient with a beginner, but if you are new to the game it is only a common courtesy to look at the game's rules before sitting at a table. This also helps to make the whole experience more fun for everyone involved besides removing any stress or worries you might have about your next move.
Once you are ready to cash out, give the dealer neat stacks of chips and let them count and change them in as a rule of thumb dealers usually prefer for you to trade in your more minor denomination chips for bigger ones. Changing chips in between hands and not during any play is also good casino etiquette
Some casino games require you to use hand signals to show everyone you want to play your hand – this especially applies to blackjack. Learning them off by heart will make life a lot easier for you and the dealer.
Don'ts
A really important tip to take seriously involves your cell phone. Avoid the temptation to text, talk or even take pictures while gambling. Turn off your phone and put it away. Using your phone whilst gambling is considered distracting as well as rude as games require your concentration.
Never ask the dealer for advice, so understanding the game's rules before you sit down is important. Asking advice from the dealer puts them in an awkward position as their advice will not guarantee you a win, so make your own decisions and stick to them.
Don't drink too much whilst you are at the table, it's a bad look for you, and it isn't any fun for those around you either. Drinking responsibly is the way to go which will keep your time gambling fun and stress-free.
When it comes to handling your cards there are a lot of different rules during a game. Some of them you don't want to break as they will be noticed and mentioned by the dealer. If the cards are dealt face down only touch them with one hand – Do not bend your cards or put drinks on them – In some games, the cards are dealt face up, if you are playing a game like this never touch your cards.
Other Things to do in Las Vegas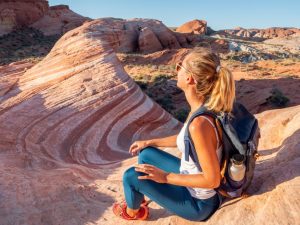 Even though Las Vegas is known for its amazing nightlife and lavish casino resorts there is a lot more to do besides partying and gambling. There are so many brilliant alternative excursions or activities to try that it would be a shame not to add some of them to your itinerary.
One of the most iconic natural landmarks is the Grand Canyon, and it's South Rim is about 5 hours or so away from Las Vegas by bus with the Grand Canyon West region being around a 3-hour drive away. You can also charter an aeroplane or try a helicopter tour. Tourists can also enjoy a cruise down the Colorado River or a Grand Canyon floor landing. Whichever way you see the Grand Canyon you can be guaranteed a spectacular experience.
Red Rock Canyon is located only 17 miles from the Strip and is a perfect contrast to the hustle and bustle of Sin City. Tourists can book an SUV tour which will get them up close and personal with the landscape's characteristic bright red cliffs.
Another great sightseeing opportunity is the Hoover Dam which is one of the world's most impressive engineering feats of our times. Just a few miles outside Las Vegas will bring you to the Hoover Dam, and you can combine your day trip with a wonderfully relaxing cruise on Lake Mead.
Death Valley is home to the lowest point of elevation in North America and the place where the hottest temperature was recorded on the continent. Tourists can explore Badwater Basin, salt pans and mountain ranges in this truly unique Southwestern landscape.
If you want to explore Las Vegas in a unique way, then take a trip back in time with a historical collection of Vegas's neon signage at the Neon Museum.
The Bellagio has a famous free water, light and music show that runs every half hour during the daytime and every fifteen minutes during the nighttime. Stunningly beautiful, this famous attraction is not to be missed by any Vegas visitor.
For shopaholics, there is Fremont Street's open-air shopping centre which is home to numerous boutique retail shops, and when you have enough shopping you can also enjoy some fantastic restaurants or pick up one of the free concerts, perhaps some live entertainment or movies.
There is so much to explore and experience within Las Vegas and the surrounding areas that appeal to its visitors, but it also has some pretty creepy urban legends that might keep you awake at night – and if not they still make fun and interesting storytelling.
One urban legend that has done the rounds across the United States is that of the decomposing bodies under the bed!
The story goes that some guests decide to stay at a cheaper hotel for the night and will sleep well only to wake up in the morning with a terrible smell from under their bed. Of course, they will look, and to their dismay, they find the decomposing corpse of a murder victim – right underneath where they enjoyed such a great night's sleep!
It's said that this myth began in Las Vegas after gangsters had a habit of leaving their murder victims under the bed in hotels, and we wonder just how many people check under the bed before settling down for the night.
Some urban myths become so popular that they become more real than legend and this applied to the 'dead bodies in the Hoover Dam.'
The Hoover Dam was constructed between 1931 and 1936 and during the construction, it was confirmed that 96 workers lost their lives. One of the more disturbing statistics is that an alleged 7 of those bodies never got to make it out of the Dam or were laid to rest and to this day remain buried. Apparently, the unlucky 7 fell through gaps in the stone and rest to this day amongst the 4.4 million cubic feet of concrete.
No guide to Las Vegas would be complete without mentioning the 'Rat Pack' who will forever be associated with Las Vegas, but to make things more interesting below are a few facts that you might not have heard before.
Humphrey Bogart was at the centre of the merry band of miscreants which included Nat King Cole, Mickey Rooney, Errol Flynn, Cesar Romero and Jerry Lewis
The original 'Rat Pack' had a coat of arms with a rat sharpening its teeth on a human hand and the motto was 'Never rat on a rat.' No one is quite sure where the name came from, but it has been chiefly attributed to Lauren Bacall. She and Bogart lived in a neighbourhood called Holmby Hills, so their home and friends were sometimes known as the Holmby Hills Rat Pack.
A little later on the name was used for a different variation of the original group which included:- Frank Sinatra, Dean Martin, Peter Lawford, Joey Bishop and Sammy Davis Jr. We might know this group of friends as the 'Rat Pack' but they did not use the name themselves, instead they use the words' The Clan' or 'The Summit.
There were a few 'Rat Pack Mascots' who were 'associate' members. Names like Marilyn Monroe and Angie Dickinson, Judy Garland and Shirley MacLaine were included.
The 'Rat Pack' home was The Copa Room at The Sands. Opened in 1952 The Sands was imploded in 1996, and now the Venetian stands on the former site of The Sands.
Most of the time when one member of the 'Rat Pack' was scheduled for a performance the rest of the group would also turn up for an impromptu show. Of course, these multi-talented performances would sell out quickly with visitors filling Las Vegas, often sleeping in their cars as rooms were at a premium.
Peter Lawford was John F. Kennedy's brother-in-law, and Kennedy would sometimes hang out with the 'Rat Pack' in Vegas. When he did this the 'Rat Pack' became the 'Jack Pack.'
Both Dean Martin and Frank Sinatra lost family members to plane crashes on the San Gorgonio Mountain in California.
Even though Sammy Davis Jr was a member of the 'Rat Pack' he was subject to racism by being denied entry into the Copacabana or staying in the Las Vegas hotel. In both aforementioned instances, Sinatra helped Davis to sidestep the racist practices that were so prevalent at the time.
Quite often you would find Dean Martin dealing blackjack
Oceans Eleven was the first movie that included all five members of the 'Rat Pack.' Released back in 1960 Frank Sinatra played Danny Ocean. The last time Sinatra, Davis and Dean Martin appeared together in a movie was 'Cannonball Run 2'.
Not only did all five members star in a movie together they also recorded five live albums together which included 'The Rat Pack Live at the Sands' in 1960.
There are so many reasons why you should visit Las Vegas at least once in your lifetime as it's the perfect destination, colourful and vibrant and ideal for all types of visitors to discover its world-famous cuisine, astonishing entertainment and nightlife. From the famous Las Vegas Strip to the pool parties, there is so much to see, do and experience which keeps Las Vegas to this day one of the biggest attractions for visitors from all corners of the world.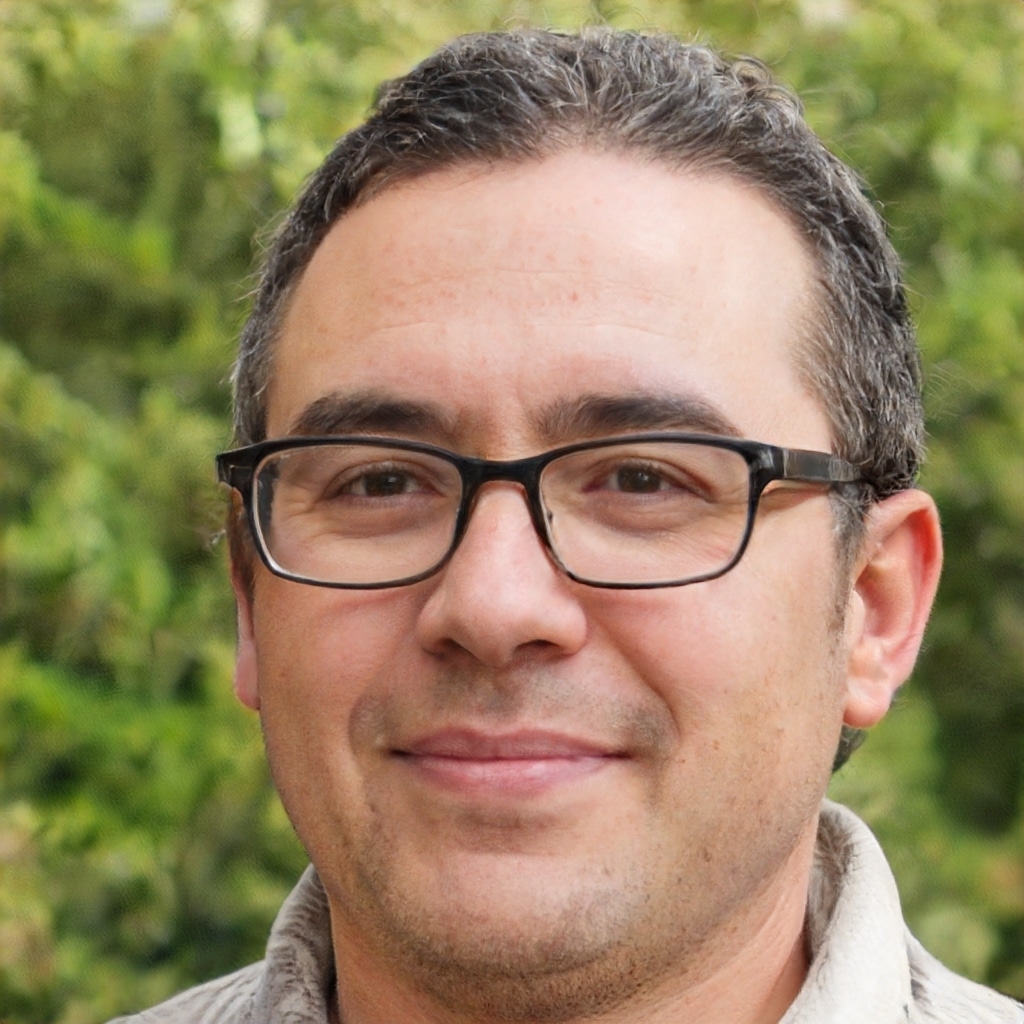 James King is an iGaming journalist with over a decade worth of expierence. Having worked as part of varous online casinos digital content team, he moved into journalism covering the latest news and devlopments in the iGaming world.