Last Updated on by James King
Did you know that your odds of hitting the biggest jackpot on a slot machine is 1 in 262,144? While it may seem as though your chances are slim, there are luckily lots of ways in which you can improve yours to help your chances of becoming a big jackpot slot winner!
Here, we are talking about the odds of winning at slots vs blackjack and roulette, how you can optimise your chances of winnings at slots and progressive jackpot slots, the low payout rates of slots and how slot machines have changed over the years.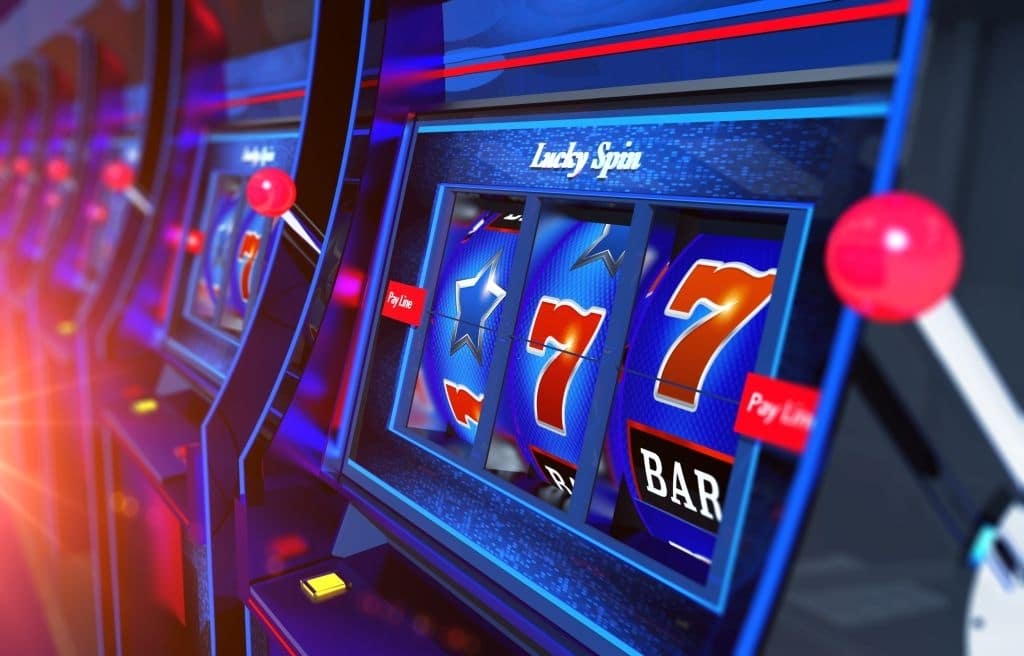 Probability of Slot Hitting the Jackpot Compared to Blackjack or Roulette
Slot games are one of the most popular forms of gambling at any online or land-based casino. However, you may not realise that slot games are not the best gambling option if you are looking to hit a big win. While slot games can be a lot of fun and pass the time, your chances of taking home a significant win are much less likely. All games have a house edge, and you want this to be as low as possible to increase the odds in your favour. With slots, this varies depending on the game you are playing, but it is most likely to range from between 4% to 10%.
Blackjack
In comparison, blackjack and roulette offer much better odds as the house edge is lower. Blackjack has one of the best odds of winning any casino game, with the average house edge at around 0.5% to 1%. All you have to do is find a number that beats the dealer without surpassing the number 21, and this makes it a great game to play even for those who are intimidated by table and card games. If you want to increase your edge as much as possible, make sure you start playing with a strategy in place, as this is one of the key ways in which you can beat the dealer.
Roulette
Roulette is another very popular game with better odds than slots but does not have as good an edge as blackjack. The roulette house edge is roughly 2.7% when playing with a single zero but this rises to 5.26% when two zeros are on the table. Some strategies can be put in place when playing roulette, but they are not as effective as playing blackjack.
How to Optimise Your Chances of Winning at Slots
Slots games nowadays use a random number generator to ensure their fairness and integrity. There are, however, many actions that you can take to help you optimise your chances of winning slots. Here are some of our top tips:
Volatility – the volatility of a slot game is significant and will vary depending on players' budget and how much they are looking to win. Low volatility slots will pay out frequently, but the wins will be small, while high volatility slots are designed not to pay out frequently but should award larger payouts. If you want to win more, low variance games are great, but if you want those big wins, then you should be looking to play high variance games.
Bonus features – while the classic single payline slots are great fun, they do not pay out as much as multi-line slot games which usually come in the form of video slots and have an array of bonus features. Bonus features such as wild reels, rolling reels, free spins, and multipliers can help achieve more lucrative wins.
Manage your bankroll – if you blow your bankroll quickly, you will not be able to win any big prizes. To optimise your wins, you need to optimise your bankroll and know when to lower your bet or stop playing if you have reached your wagering limit.
Start betting small – players should not jump right in with big bets as this is one of the quickest ways to deplete your balance. Instead, optimise your chances of winning by starting with small bets that can be increased as you win more.
Use bonuses – many online casinos will offer players' bonuses such as bonus cash to play on slots or free spins. Using bonuses can help you prolong the life of your game and give you more time to rake in those big cash prizes.
Know the game – before you start wagering, check out the game's demo version to see how it works. This will give you a better idea of the strategy you should take to optimise your chances of winning
Follow these top tips and you can optimise your chances of winning when spinning slot games.
How to Increase Your Chances Playing Progressive Slots
Whether you are playing a video slot or a progressive jackpot slot, the same principles above can still be applied when trying to optimise your chances of winning. However, there is one main difference with progressive slots, and that is betting strategically. Some players make a mistake when playing progressive jackpot games because they do not realise you have to bet a specified minimum amount to qualify for a jackpot win. So, make sure you are not wasting your money and are eligible for a progressive jackpot prize.
When playing progressive jackpot slots, you may also want to avoid playing any unnecessary bonus rounds that waste money and lower your bankroll. Keep your wagers for opportunities to get the progressive jackpot wins.
Why People Play Slot Machines Despite their Low Payout Rates
So, why do people still play slot machines when other games, such as blackjack and roulette, have much better odds of winning? There are several reasons why this is the case:
Fun – many players are simply looking to have fun! If winning is not your number one priority, then slot games are exciting to play and can provide hours of entertainment.
Betting flexibility – no matter what size your budget is, everyone is welcome to spin slots as there is so much flexibility with the wagers you can place ranging from pennies to hundreds of pounds
Choice – while table and card games usually do not stray much from their original format, this is not the case with slots. Slot games come in a variety of different structures, designs and themes and so provide much more choice to players
Rewards – when playing slot games online, a wide range of incentives and rewards can keep you coming back for more. This can include cashback, free spins and more.
Slot tournament – while most players' associate tournaments with poker, many casinos have thrilling slot tournaments available to take part in too. Lots of gamblers enjoy this more competitive edge to the game and the possibility of winning a prize.
If you have not spun the reels of slot games before, you are missing out! Slots may not have the best odds, but they provide hours of entertainment and are a firm favourite amongst gamblers.
How Slot Machines Have Changed Since 1895
For over a century, slot machines have been one of the most popular games found at casinos, and this only appears to be growing as new technology is introduced to make them even bigger and better. Let's take a look at how this game has developed over the years.
1800s
Slot games originated way back to the early 1800s in the United States. They were not fully developed as slot games yet but were novelty machines that you could find in bars for entertainment. For example, a popular machine was one in which toy horses would race and those in the bar could place a bet on who they thought would win.
1895
In 1895, the slot machine was officially born. Charles August Fey created the first machines in San Francisco and they quickly became extremely popular. He set up a factory and started building these slot machines for bars all around the country. This first slot was named the 4-11-44. After a few years, he then developed the Card Bell machine, a three-reel slot where you pulled the handle and the goal was to get winning combos of matching playing card suits. These machines did not pay out automatically, so players had to go to the bar to receive their winnings. This usually came in the form of drinks and cigars rather than cash.
1899
In 1899, the Liberty Bell was introduced, which also had three reels and had five symbols and the biggest payout available was $0.50 for three bells in a row. Unfortunately, slot machines were banned in San Francisco from 1909 but bars found ways around this by keeping to the exchange of drinks and cigars rather than money.
1910s and 20s
It was not until the 1910s and 20s that the classic fruit machine was born and it was competitor Herbert Mills, who created it. The fruit symbols came from another machine, a chewing gum machine and each fruit symbol represented a different flavour. The stick of gum became the bar symbol and the bell was reintroduced. The jackpot concept was created in 1916 and this became particularly popular during the Great Depression in the 20s and 30s as many players hoped to win.
1960s
In the 1960s, slots were still as popular as ever, particularly after the end of World War II. Bally created the first electromechanical slot in 1963, which you may recognise as they still create fantastic slot games to this day. The Money Honey machine could pay out up to 500 coins and was the catalyst that moved slots away from pulling the lever to become more electronic.
1970s
The 1970s saw the launch of video screens on slots, and this technological advancement was mainly spurred on to prevent cheating in classic slot games. With this new technology, they could then also create more exciting games with new bonus features and additional paylines.
2000s
From the 1980s onwards, slot machines became one of the most popular games found in casinos and accounted for around 70% to 85% of casino's revenue. In Vegas, you can still find hundreds of thousands of slot games available to play. However, with the introduction of the internet, slot machines started to take on a new form. Online gambling grew in popularly and online slot games were created that players could access anytime from the comfort of their own home. These games became incredibly popular due to their simplicity and ease of use.
So what can we expect from the future of slots? Many think that virtual reality is the future and players will soon be able to experience 4D casinos from anywhere in the world!
At Casino Sites, we recommend lots of top rated online casinos that provide thousands of exciting slot games. Join today and get started spinning to see if you can hit a jackpot win.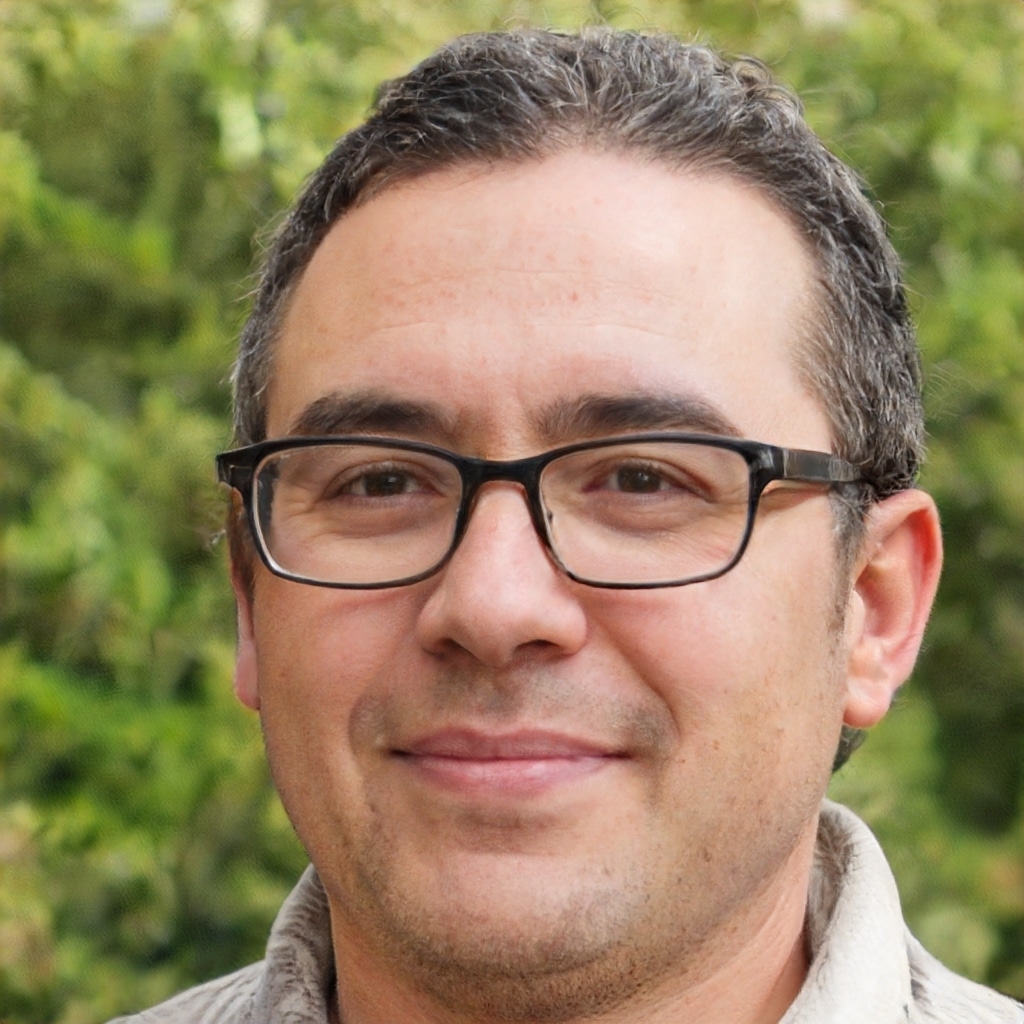 James King is an iGaming journalist with over a decade worth of expierence. Having worked as part of varous online casinos digital content team, he moved into journalism covering the latest news and devlopments in the iGaming world.