Last Updated on by James King
When looking for a new online casino site to join, the most important factor is the safety and security of the site. While the vast majority of online casinos are 100% safe to play at, like any industry, there are also scam sites, and players need to be aware of what to look out for so they do not fall into these traps. Here at CasinoSites.org, we have done all the hard work for you as we only recommend properly licensed and regulated online casinos for UK players.
Find out more below about how we rate the safety and security of online casinos and what you should be looking out for.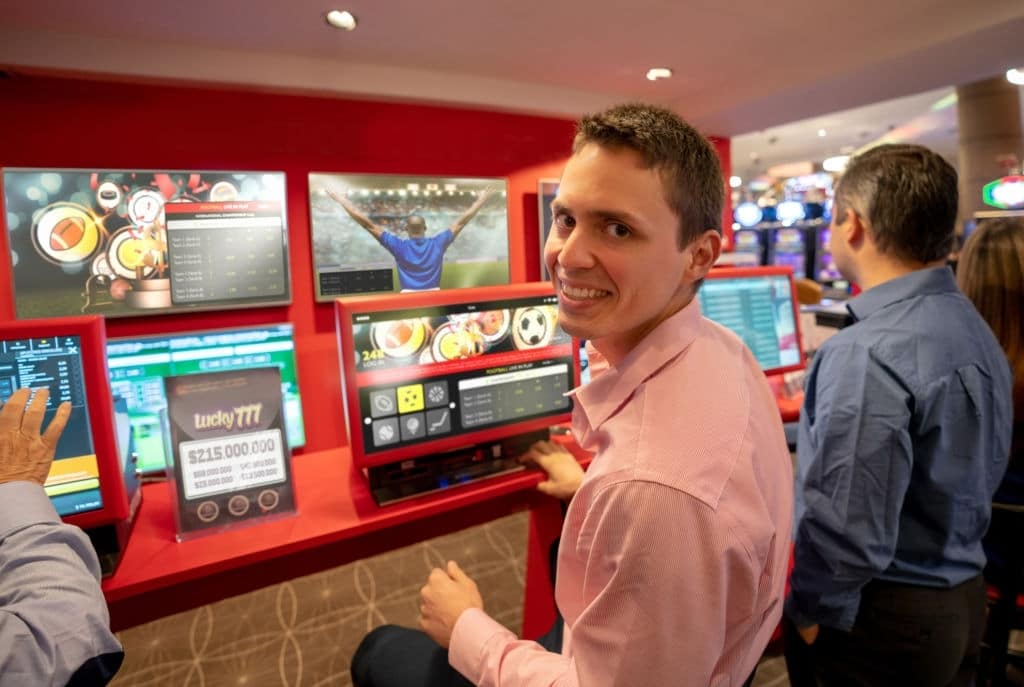 What to Look For in a Safe Online Casino
Not sure exactly what you should be looking for in a safe and secure online casino? At CasinoSites.org, we tick off every casino that we recommend against a checklist to ensure we only direct you towards the best and safest online casinos anywhere on the internet. Players should always be a little sceptical when joining any new casino site, so you must know how to check a casino's security for your own peace of mind.
Before recommending an online casino, here are the safety and security features that it must pass to get a spot on our site:
Licensing and regulation – the number one aspect of an online casino's security that we always check first is its licensing and regulation. Casinos operating in the UK must abide by the laws set by the UK Gambling Commission and will have a badge displayed to show this. You can also check on the UK Gambling Commission's website that the casino is 100% licensed to operate in the UK
SSL Encryption applies to any website where you will be entering sensitive information, not just online casinos. SSL encryption is the technology used that protects your financial information when making deposits and withdrawals. You can check this yourself with the lock symbol located in the search bar, as this lets you know the site you are visiting is encrypted
Terms and conditions – the terms and conditions at an online casino can let you know if a site is not what it claims to be and if there is anything suspicious about how it is operating
Audits – any safe and secure online casino operating within the law should be happy to submit regular audits. Audits can check the fairness of a site as well as its business practices which help sites maintain their reputability
Software providers – safe and secure online casinos will only use the industry's very best and most reliable software providers. Playing at a casino with great software providers reassures you that the games and payouts are fair
Fair games – carrying on from the software providers, the games at a safe and secure casino have to be checked in order to ensure they are operating fairly. This can be done by third parties such as eCogra
Payment methods – players can get extra layers of security from different payment methods such as e-wallets like PayPal. We only recommend casinos that have a variety of payment methods to choose from and good withdrawal times
Customer service – if a casino has no way to contact customer service, it will not be recommended by us. Ideally, the safest online casinos will offer a range of customer service options, including live chat, an email address and a telephone number
Responsible gambling – online casinos operating legally will keep the safety and well-being of their players at the forefront and so you should clearly be able to see on their site links to responsible gambling sites. They should also have responsible gambling measures in place on their site
At CasinoSites.org, we ensure that all online casinos recommended on our site tick off every box. This gives you the reassurance you need to be able to deposit and play at exciting casinos confidently.
The Role of the UK Gambling Commission
The role of gambling regulators such as the UK Gambling Commission or the Malta Gaming Authority is to ensure the legitimacy of online casinos that they provide licenses to. Before awarding licenses, they will conduct thorough reviews into the applicant, including:
Performing a criminal background check
Checking any third party providers
Looking over financial records
Checking the software and independent game testing
Checking the operation model of the casino, including the jackpots, payouts and more
Any casino that is not following the rules and regulations set out by the UK Gambling Commission can have its license revoked.
What to Look for in a Scam Casino
While you must know what to look for in a safe online casino, it is also essential to recognise when you are looking at a scam casino. Here are some of the red flags you need to watch out for that indicate a casino is rogue:
No gambling license displayed
Gambling license displayed cannot be verified
Games not from reputable software providers
Games with different paytables to other sites
Promotions that are too good to be true
Refusal to pay out winnings
Bad reviews
Unreasonable terms and conditions
While some red flags are easily checkable before signing up and making a deposit, others may appear over time. If you notice these red flags starting to appear, this is a sign to close your account and join another, more reputable online casino.
How to Keep Yourself Safe at an Online Casino
While online casinos have many tools to keep you and your sensitive information safe, it is also up to players to take extra measures to ensure they are doing everything they can to protect their accounts. Not doing so can make you more vulnerable to fraud and data theft, including your banking information. To keep yourself safe online, you should:
Keep your device updated – whether you are playing on a mobile or desktop PC, it is vital to maintain the latest software updates and anti-virus protection
Safe Wi-Fi connection – players should always ensure they are playing on a safe and private Wi-Fi connection as your information could be stolen on public or non-password protected connections
Passwords – like with any online account, you should always use a strong password with complex characters that cannot be guessed. It is also a good idea to change your password frequently
Turn off Bluetooth – if you are in a public place, it is best to turn off your Bluetooth when playing at an online casino as it can make your connection less safe
As long as you put these measures in place, your online gambling experience should be a safe one.
Safe Gambling at Online Casinos
Safe gambling does not just concern your sensitive information and finances but also your well-being. When playing at safe casino sites, you will find tools to help prevent problem gambling and ensure you are both financially and mentally stable. Some of the problem gambling tools you will find at safe online gambling sites include:
Deposit limits – this is a tool to set how much you can deposit in a given period and stops you from going over your budget
Loss limit – when you hit your loss limit, you won't be able to keep playing
Cool-off – a cool off period allows you to check out of your account for a set period
Self-exclusion – players can permanently self-exclude themselves from playing at the casino
By implementing gambling tools such as deposit and loss limits, you can ensure your gambling experience is safe, fun and does not get out of control.
Why You Can Trust Our Reviews
Many sites recommend online casinos, but here at CasinoSites.org, we pride ourselves on our 100% honest reviews and ensuring that all casinos endorsed by our team are secure. Here's why you can trust our reviews to direct you towards the safest online casinos in the UK:
We are always 100% honest and will give you the negatives of a casino as well as the positives
We do not accept bribes
We do not accept payment in exchange for a positive review
Collectively, we have decades of experience in the gambling industry and know exactly what to look for in the best and safest online casinos
We update all our reviews regularly so you get the most up to date and accurate information possible
If we did not play on a site ourselves, we would not recommend it to you either! All sites suggested are fair, safe, secure, and you can have a great gambling experience playing at them.
Do not miss out on playing at a safe online casino today! Check out our recommended casinos that offer security, a range of payment methods, vast libraries of games and more.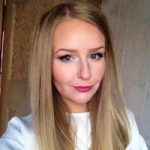 Jennifer is a writer with over five years of experience in the online casino industry. She has a First Class Honours in Media and Journalism and specialises in writing online casino reviews, slot reviews and gambling news content. Digital marketing, SEO and public relations are also other areas of interest for Jennifer and she has worked across these industries.