Last Updated on by James King
For the past century, online gambling has been one of the most popular pastimes for British citizens. Whether this is a game of bingo, placing a bet on sports or heading down to your local land-based casino, gambling has become a staple in British society. Over the past two decades, with the rise of the internet, we have seen a huge surge in people trying out online gambling. Online casinos, bingo sites and sports betting sites are all legal to play at in the UK as long as they meet the pre-set requirements set by the UK Gambling Commission and follow the strict UK laws.
Carry on reading to find out more about the legalities around online gambling in the UK.
The History of Gambling in the UK
Over the years, many new gambling laws have been introduced or updated to accommodate the changing times and technologies. The first gaming act was introduced back in the mid-19th century and you can trace new laws being introduced up to the present day.
Money Laundering and ID Verification at UK Casinos
In the UK, all online casinos must put measures in place to tackle money laundering and the UK Gambling Commission enforces this. Online casinos are required to perform customer due diligence and verify the identity of those playing at their sites. It is important to note that all online casinos operating within UK law must verify a player's identity before they can withdraw any winnings and this is something you should expect to do when gambling online. We would always recommend players do this as soon as possible after signing up to play as you do not want to hinder the withdrawal process later on.
What Forms of Online Gambling are Legal in the UK?
In the UK, all forms of gambling are legal. However, some will have their own particular laws and rules that they must follow. Forms of online gambling that are legal in the UK include:
Casinos – this includes online and land-based casinos
Arcades – this includes both family and adult gaming centres
Betting – this includes betting online, at bookmakers or at an event
Lotteries – this includes tombolas, sweepstakes and raffles
Bingo – this includes both land-based and online bingo
Gaming Machines – this can include slots, fruit machines and betting terminals
No matter what your gambling preference is, there are lots of legal and safe options to choose from in the UK.
The Role of the UK Gambling Commission
The UK Gambling Commission was set up after the 2005 Gambling Act was legalised. This act focused on regulating commercial gambling and is a non-departmental public body, although it is sponsored by the UK parliament's Department for Culture, Media and Sport. The role of the commission is:
Research
Licensing
Enforcement of laws
Compliance
Guidance and advice
Under the 2005 Gambling Act, all casinos operating in the UK must be licensed by the UK Gambling Commission. No one license fits all categories and so a casino must hold different licenses for different forms of gambling such as bingo, lottery, casino games, betting and more.
UK Gambling Commission Whitelist
As we have previously mentioned, for a casino to operate in the UK it must hold a license and be regulated by the UK Gambling Commission; however, there is a whitelist that makes exceptions for some casinos to advertise their products in the UK. Whitelisted operators still have to meet the same high standards as the UK Gambling Commission, but it allows these companies to take advantage of better tax laws. Whitelisted gambling jurisdictions set out by Gambling Commission include:
Gibraltar
Alderney
Isle of Man
European Economic Area countries (EEA)
Antigua and Barbuda
Tasmania
The UK Gambling Commission allows these jurisdictions to operate in this country as they meet the appropriate requirements and so players can enjoy playing at these casinos with complete peace of mind that their sensitive information is safe and secure. While there was some opposition to a whitelist being created and claims that it violated the 2005 Gambling Act, these concerns have been mainly unfounded. There have not been any significant issues with allowing these whitelisted casinos to operate legally in the United Kingdom.
As you can see, both online gambling and land-based casino gambling is perfectly legal in the UK and players can enjoy placing bets on slot machines, table games, live casino games, lotteries, bingo, sports betting and more! Here at CasinoSites.org, we only recommend to our readers' online casinos that are licensed and regulated for use in the UK, so you can sign up today knowing you are not breaking any laws and your money and details are safe.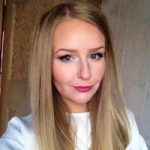 Jennifer is a writer with over five years of experience in the online casino industry. She has a First Class Honours in Media and Journalism and specialises in writing online casino reviews, slot reviews and gambling news content. Digital marketing, SEO and public relations are also other areas of interest for Jennifer and she has worked across these industries.